🌟 The availability of features depends on your subscription plan.
If you are on the SKYFLD Basic Plan, you have limited access to tasks: you can not see the content created by your team members, assign them to tasks, and post comments. Learn more about the benefits of the SKYFLD Pro Plan and unlock all features.
All tasks created in SKYFLD can be marked as done. This feature helps you organize your to-do list, follow the progress of field works and control the workload of your team members. To mark a task as done, click on the empty circle next to the task type.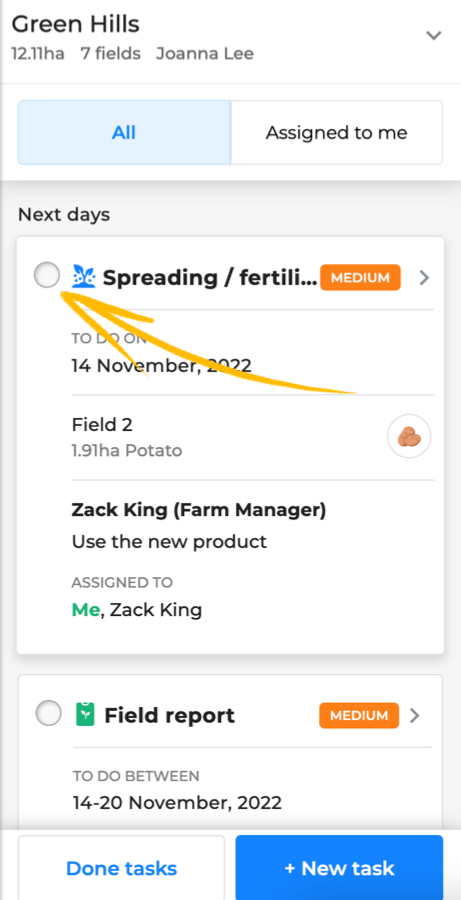 Or you can open the task details and click the button Mark as done.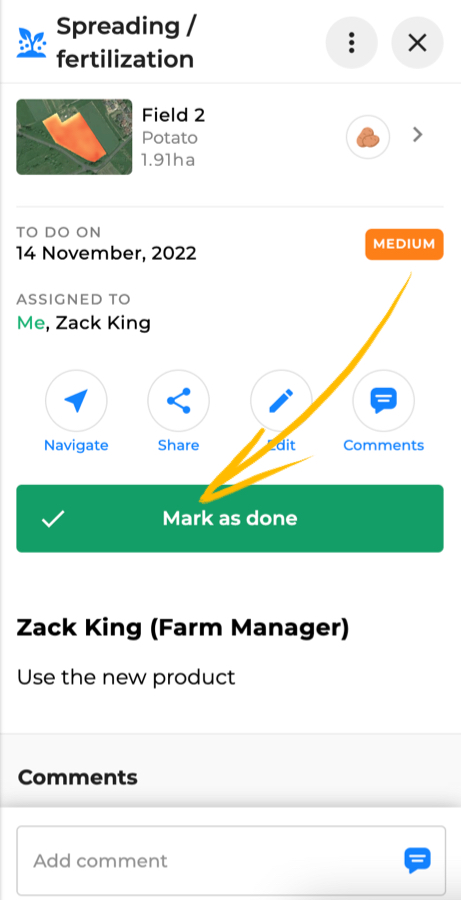 How can I access done tasks?
To access all done tasks related to all fields on the farm you are currently displaying, open a Task view. Next, click the button Done tasks.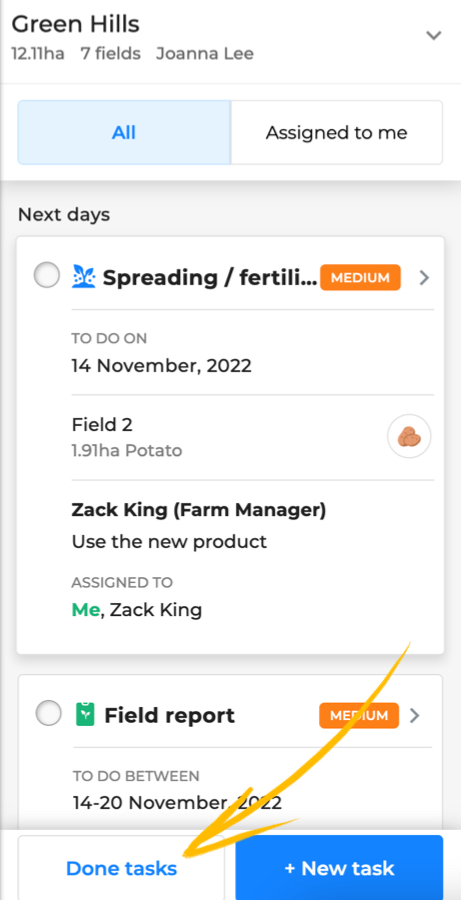 Here you can see a list of all tasks with their completion date. If the task was completed after the deadline, it has the label "DUE". You can also switch between all tasks and those assigned to you.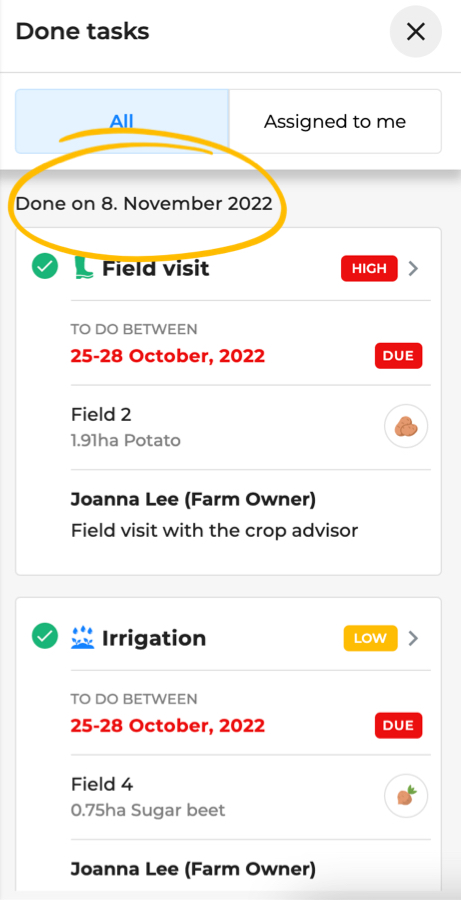 The task was marked as done - can I move it back to the to-do list?
To move a done task back to the to-do list, open the task details view and click the Done button with the completion date displayed. On hover, the button turns blue, and its description changes to Unmark task as done.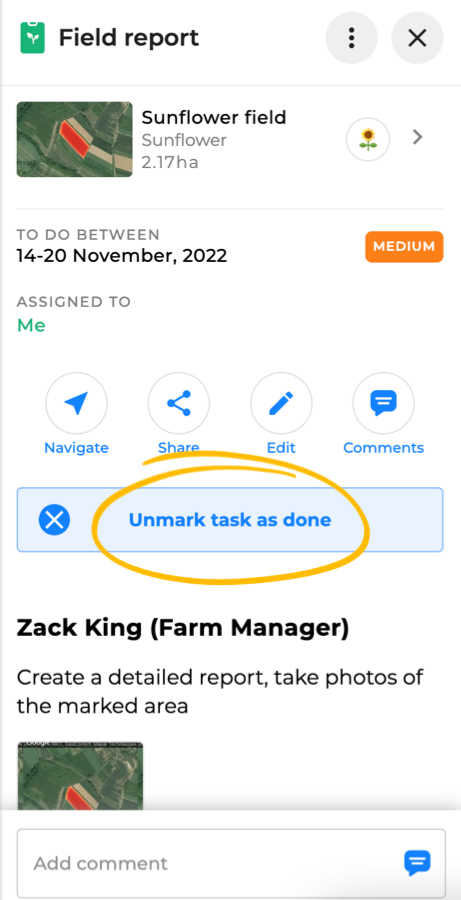 The dialogue window opens, where you have to confirm your choice.