Field statuses are priority labels. You can set them to mark fields that require more attention than others, and you inform your team they should take a look at those areas first. You can change the status manually or while you create a scouting note or a task.
Also, you can filter the field list by the priority status - this way, you can focus on the most urgent issues without browsing through all your fields.
There are 3 priority statuses:
You can also decide not to assign a status. In this case, it is displayed as None.
Statuses can be changed as often as you need without any limitations.
Where can I check the field status?
1. Statuses icons are displayed on the field list. If no icon is displayed, the status is not currently assigned to a given field.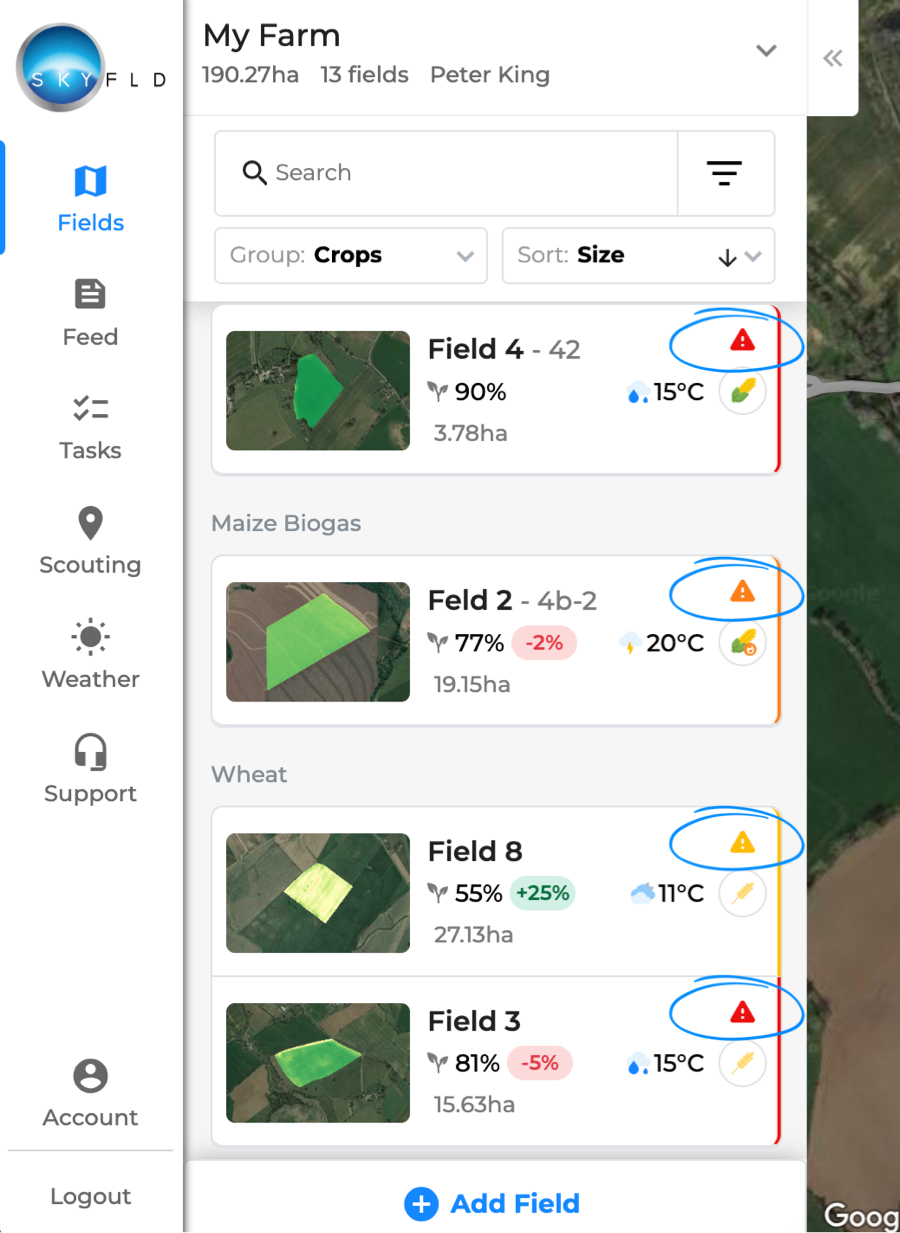 If you want to display only fields with a specific status assigned, use the filter.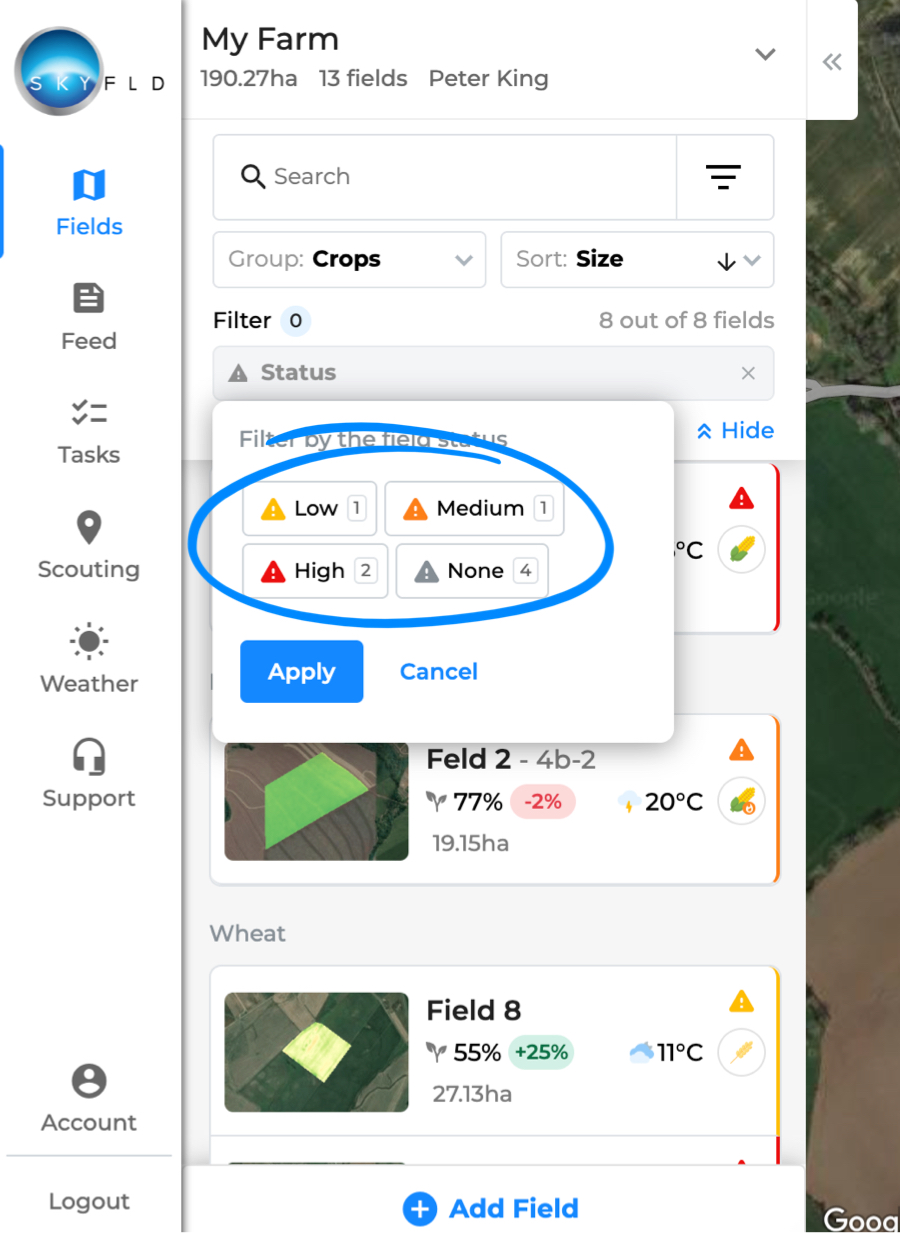 2. In the Feed, you see information about all status changes concerning all fields on a given farm.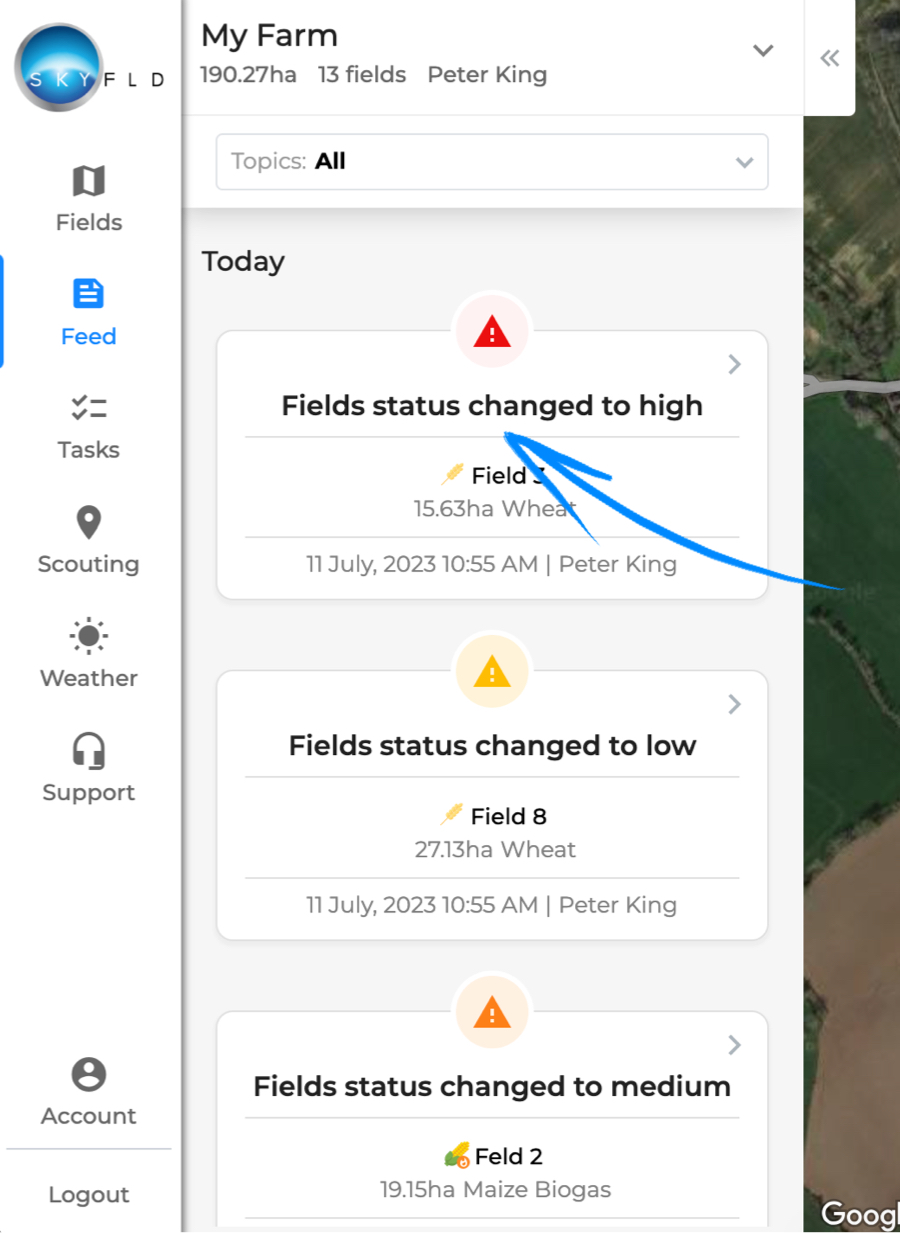 You can filter the Feed by the topics. Select from the list Field status change to see information only about the priority changes.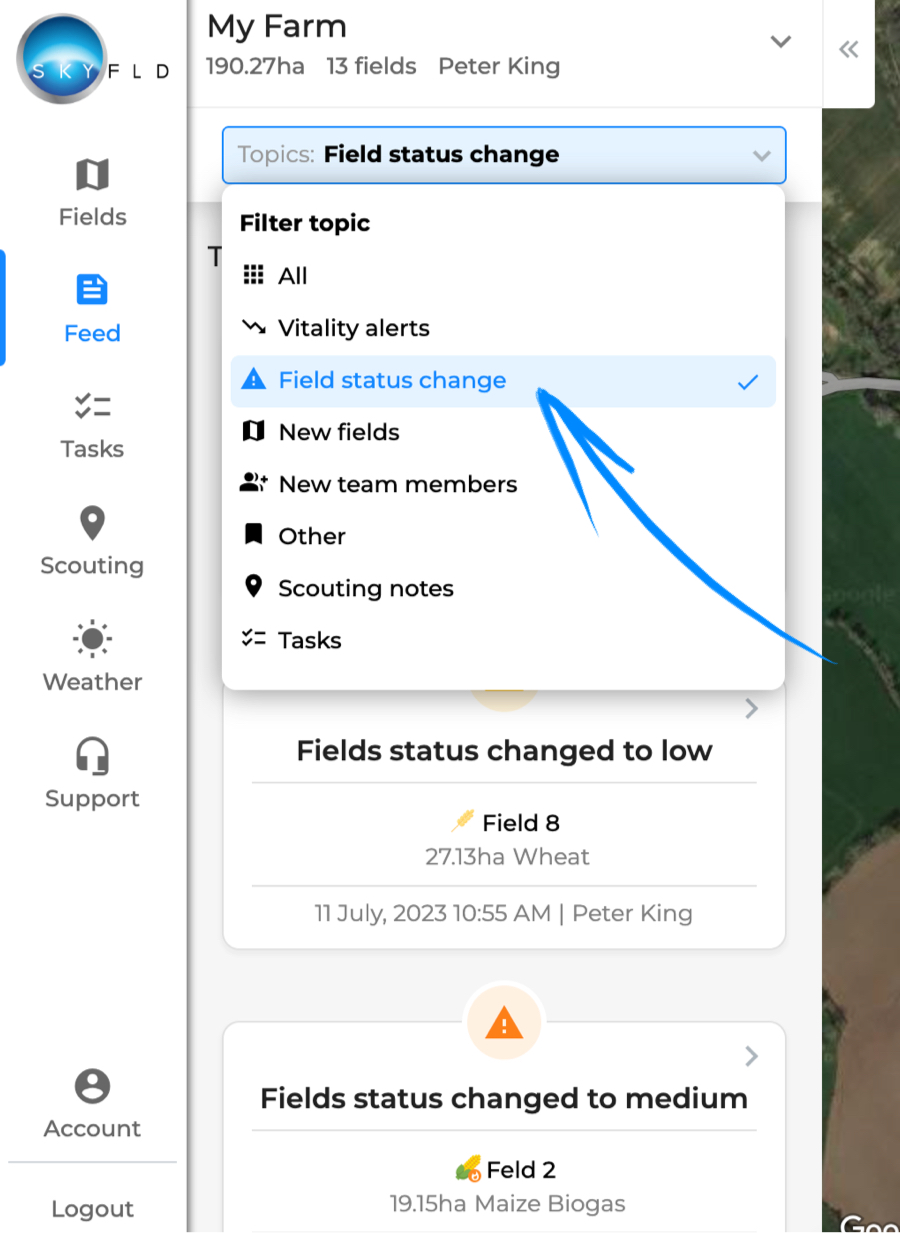 The SKYFLD APP and the desktop version of the tool are fully synchronized. If you change the field status using your mobile device, you don't have to repeat this action on the desktop version of SKYFLD. Similarly, if you apply changes using the desktop version, they are reflected in the SKYFLD APP.
How can I change the field status?
1. Log in to SKYFLD and click on the selected field. If the field list is not visible, click the double arrow icon next to the SKYFLD logo.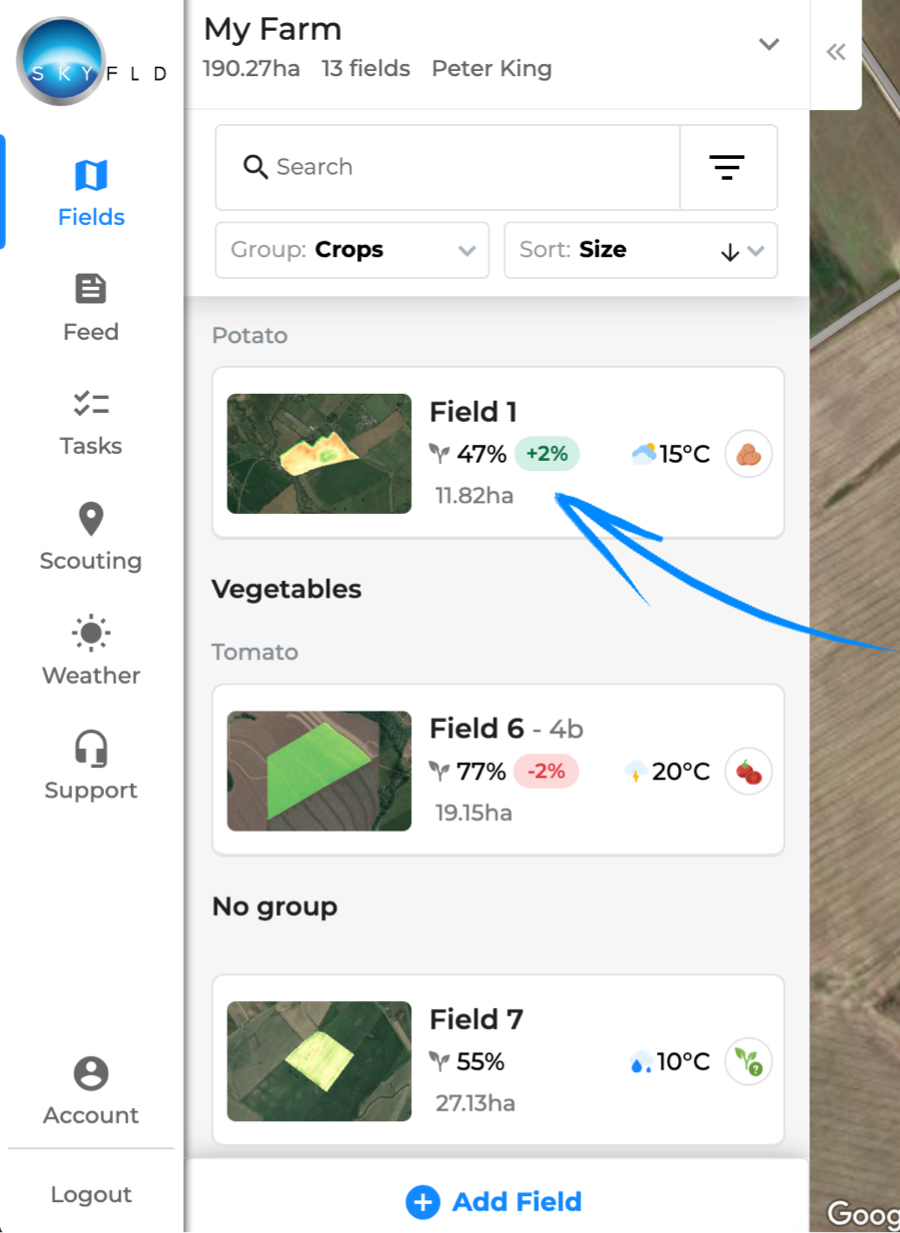 2. In the field details view, click on the status you want to assign. It changes immediately.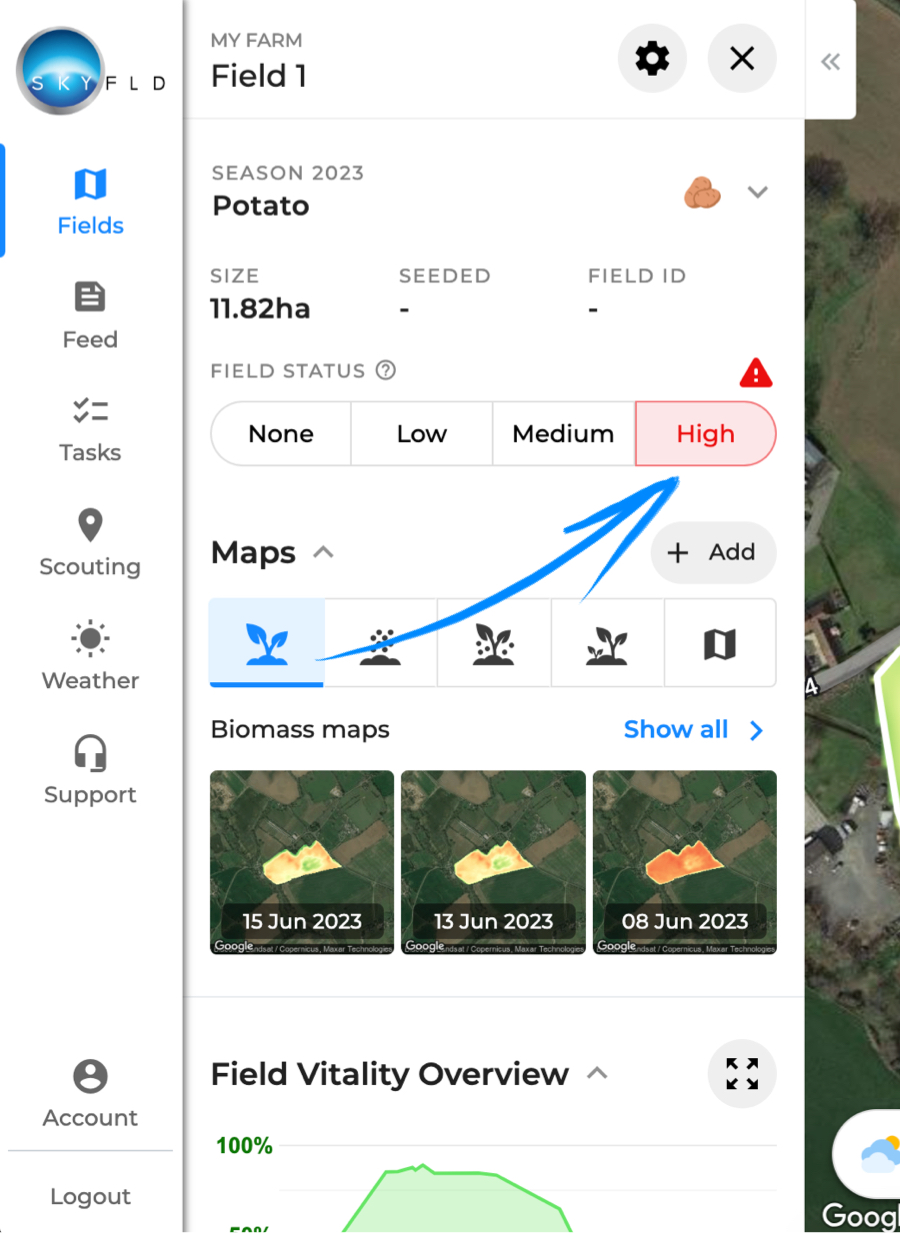 3. If you are on your field or have no access to your computer, use the SKYFLD APP. Tap on the selected status - it will change right away.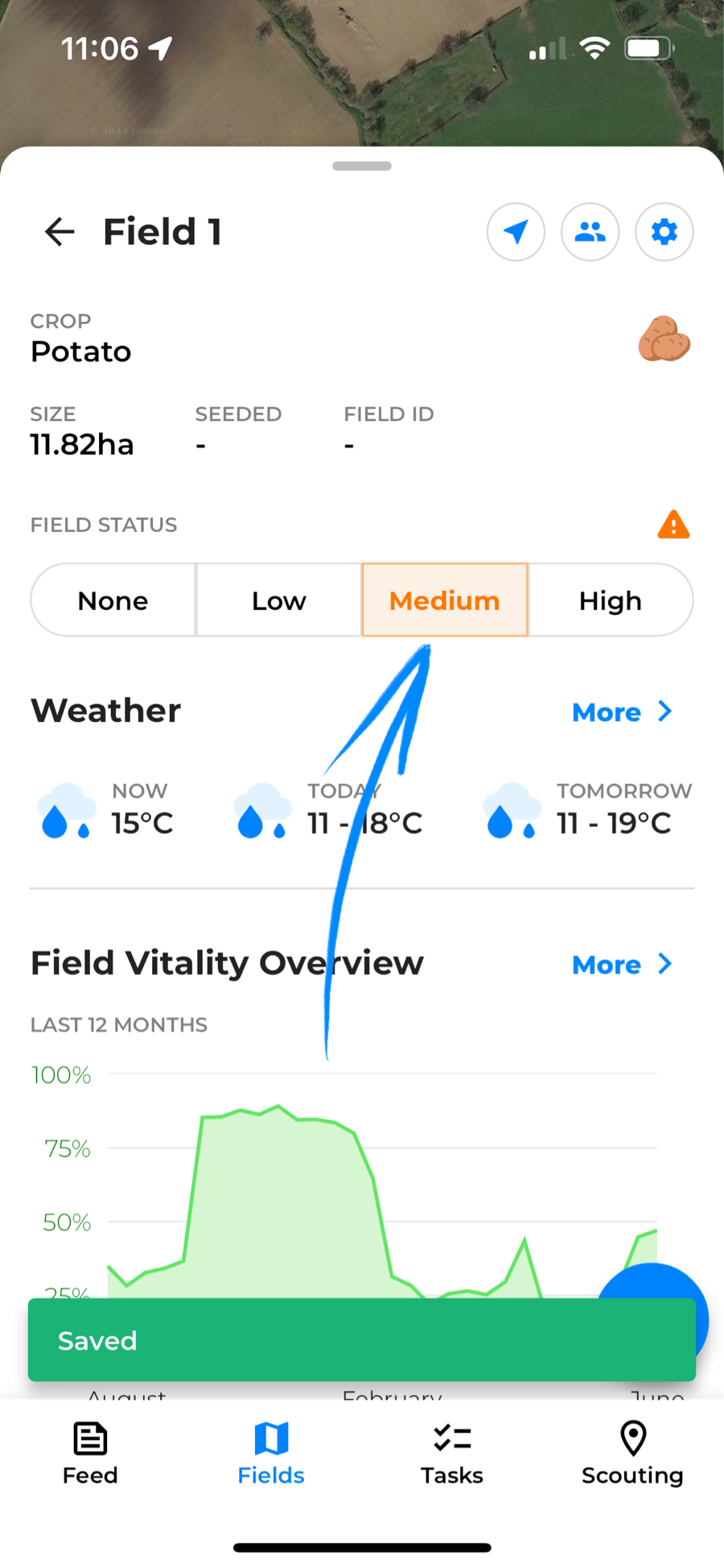 4. You can also update the field status while creating a scouting note or a task. If you assign a different priority to the note or task you are creating than the current priority of the field, you will be asked if you want to change the field status accordingly.