Instead of uploading the same information twice, you can create a task out of the scouting note. For example, if you or your team members created a georeferenced note with photos and attachments that include all details required for task completion, you can create a task that will be connected with the note. It means you don't have to download and copy all information and upload it again in task details. Instead, you will see a section that redirects to the note.
Open the selected scouting note. You can access the notes from the Feed, Scouting view or Field activities. Click on the Create task button.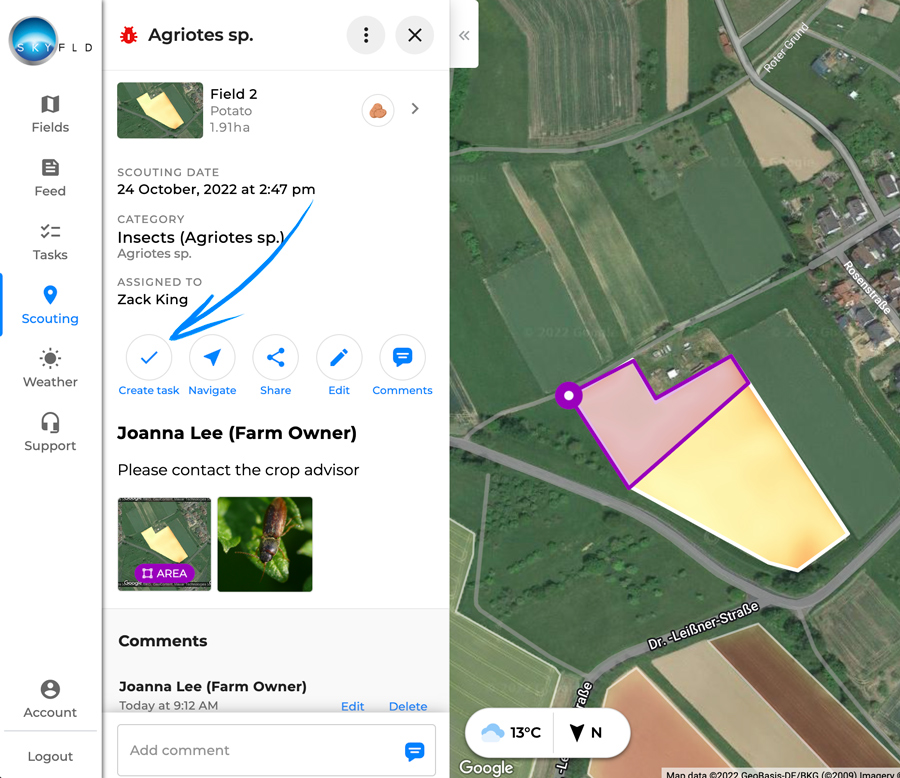 The Work orders and Field activities list opens, where you can select a task type. The types you see on the list depend on the note's category.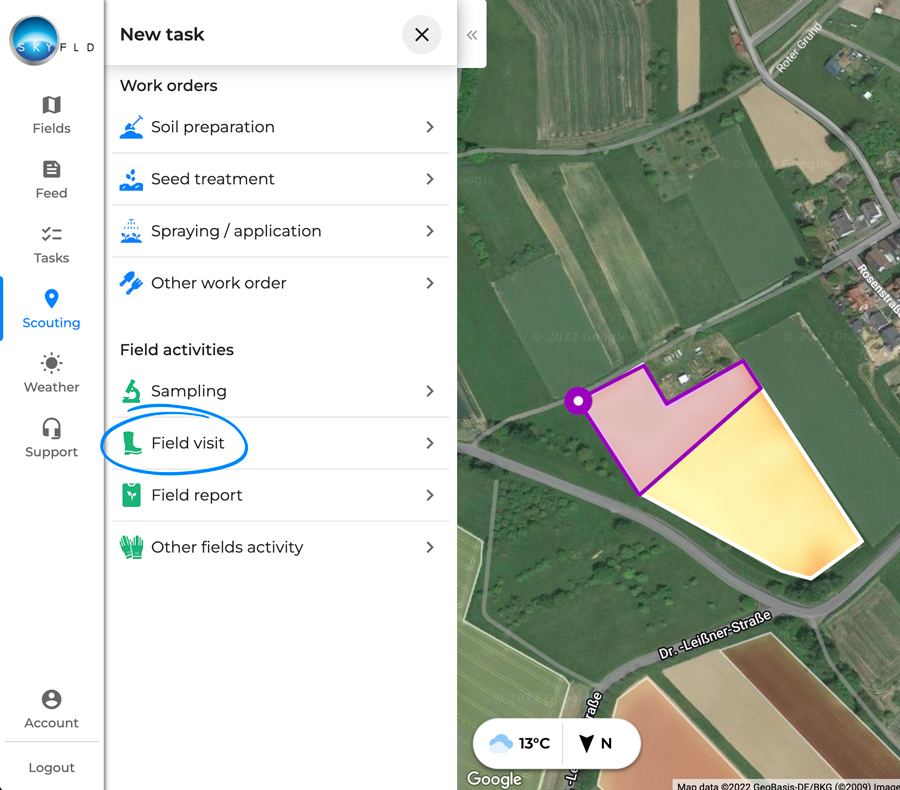 Fill in the task details. Adding a description is obligatory. Optionally, you can:
Set the deadline

Set the priority

Assign team members

Add a pin or mark area

Add attachments
Click the Save button.
Now, from the task details, you can access the scouting note that serves as a basis for a given task. To do so, click on the Connected Scouting Note section.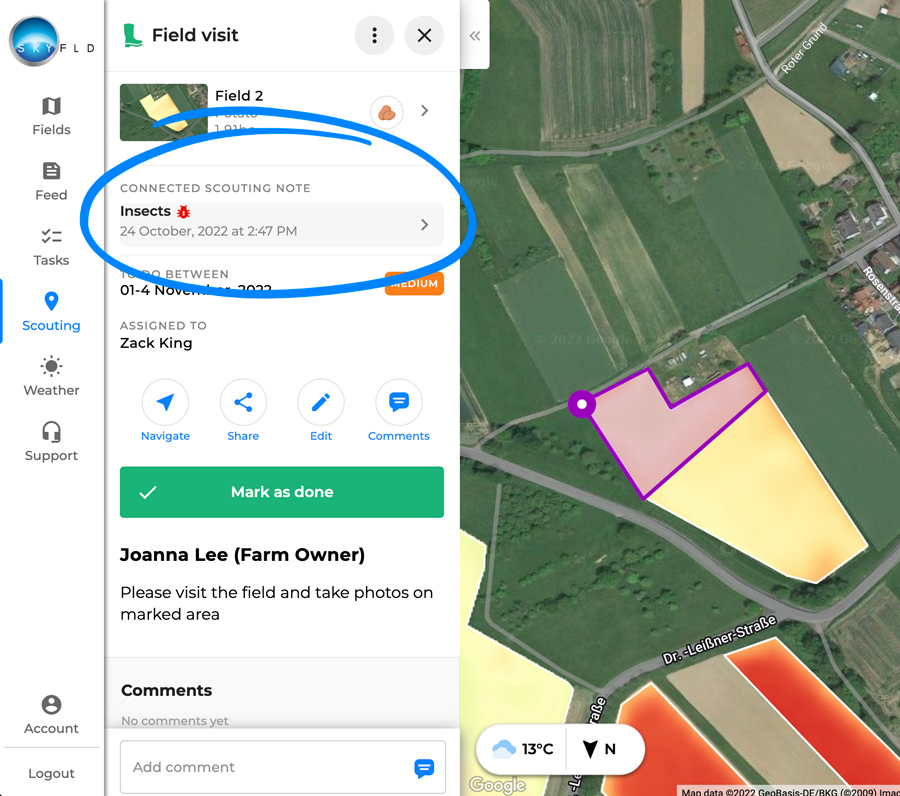 Task types dependencies
Scouting note category

Available task types

Weeds

Work orders:

Soil preparation

Spraying / application

Other

Field activities:

Sampling

Field visit

Field report

Other

Insects

Work orders:

Soil preparation

Seed treatment

Spraying / application

Other

Field activities:

Sampling

Field visit

Field report

Other

Disease

Work orders:

Seed treatment

Spraying / application

Other

Field activities:

Sampling

Field visit

Field report

Other

Other

Work orders:

Soil preparation

Seed treatment

Seeding / planting

Spreading / fertilization

Spraying / application

Harvesting

Irrigation

Other

Field activities:

Sampling

Field visit

Field report

Other

No category

All task types available