🌟 The availability of features depends on your subscription plan.
If you are on the SKYFLD Basic Plan, you have limited access to the Feed. You can not see information about your teammates' actions. Learn more about the benefits of the SKYFLD Pro Plan and unlock all features.
1. After you log in to SKYFLD, open the Feed. Click the button at the left menu bar.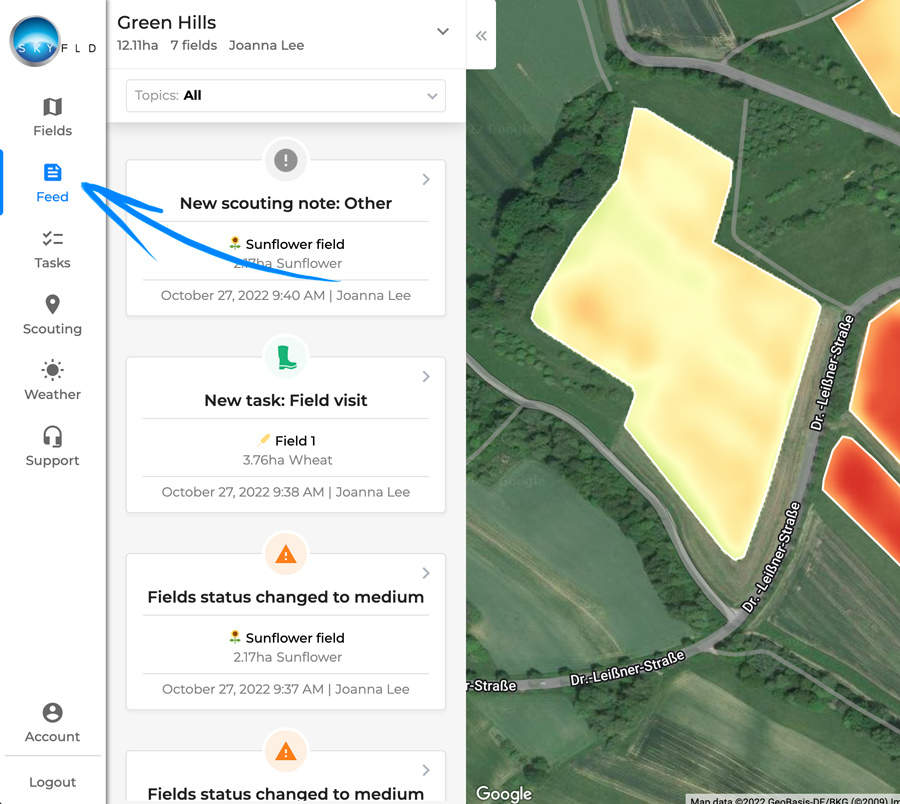 2. You can scroll through all events or filter them by topics. Click on the list at the top of the section and click on the selected topic.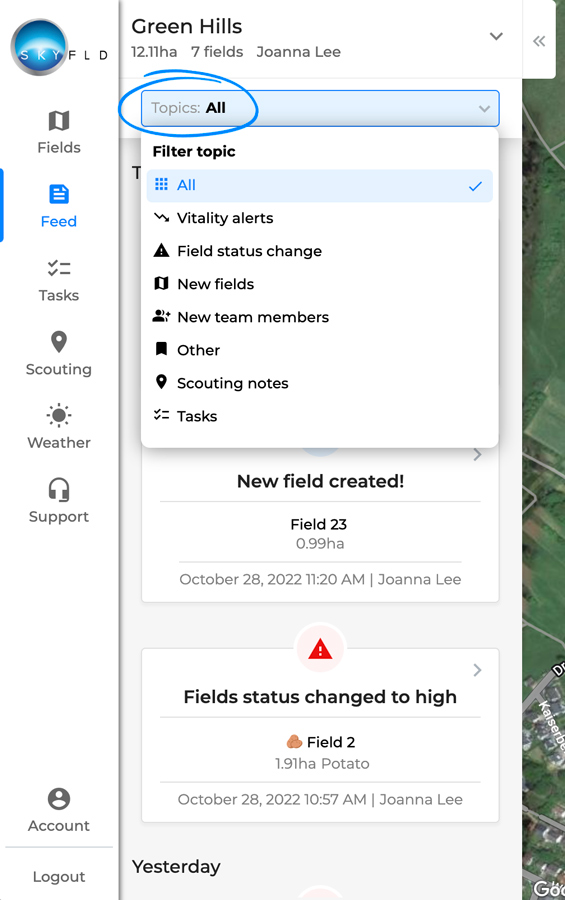 3. Some displayed events have the arrow icon at the right corner. It means you can open the detailed view of a scouting note, task, or field that the news refers to.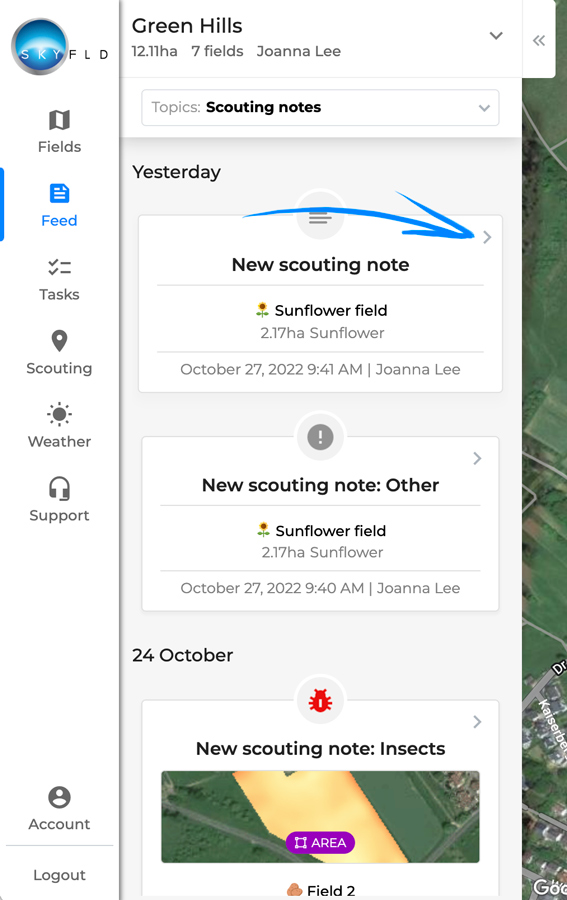 4. If you want to browse the Feed of another farm, click on the arrow at the top of the screen. The list of your farms or farms shared with you opens. Click on the selected one. The page reloads automatically.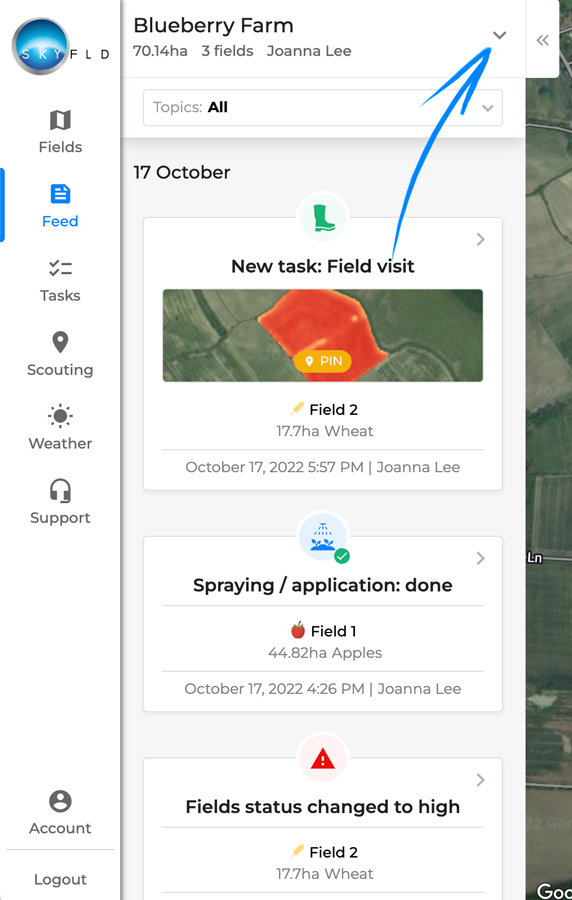 Tip 1: By using the Feed, you can monitor operations progress. Instead of switching between the Scouting and Tasks view, you can browse the Feed in search of important updates.
Tip 2: If you want to display only the events concerning one field, open the field details view and scroll down to Field Activities. There you can see the Feed section with events concerning only the displayed field.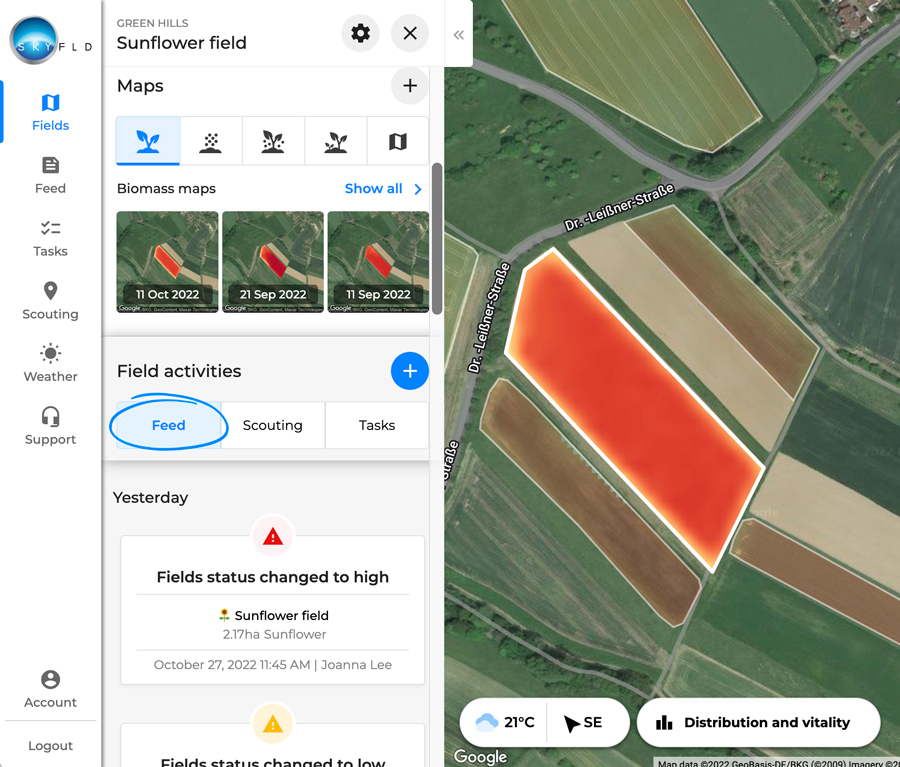 Tip 3: If you are on the go or on your field, use the SKYFLD APP to browse the Feed and never miss any farm updates!