🌟 The availability of features depends on your subscription plan.
If you are on the SKYFLD Basic Plan, you have limited access to scouting notes: you can not see the content created by your team members, and you can not post comments. Learn more about the benefits of the SKYFLD Pro Plan and unlock all features.
Scouting notes allow farm workers to communicate the issues concerning fields effectively, enabling efficient workflow and granting increased harvest and better crop protection. Thanks to the accelerated information flow, you can react on time, make informed decisions and assign the right people to solve particular problems.
Adding scouting notes directly from your field, even without reception, is possible with the SKYFLD APP. All the scouting notes added via smartphone are synchronized with the desktop version of the tool. For example, suppose the machine operator spots an area attacked by insects. In that case, they can add a georeferenced note with the exact latitude and longitude of the occurring problem, take and upload photos and assign the note to the farm owner or manager so they are informed immediately!
A scouting note is always assigned to a field. If you turn on the Scouting view, you will see the pins of georeferenced notes on the map.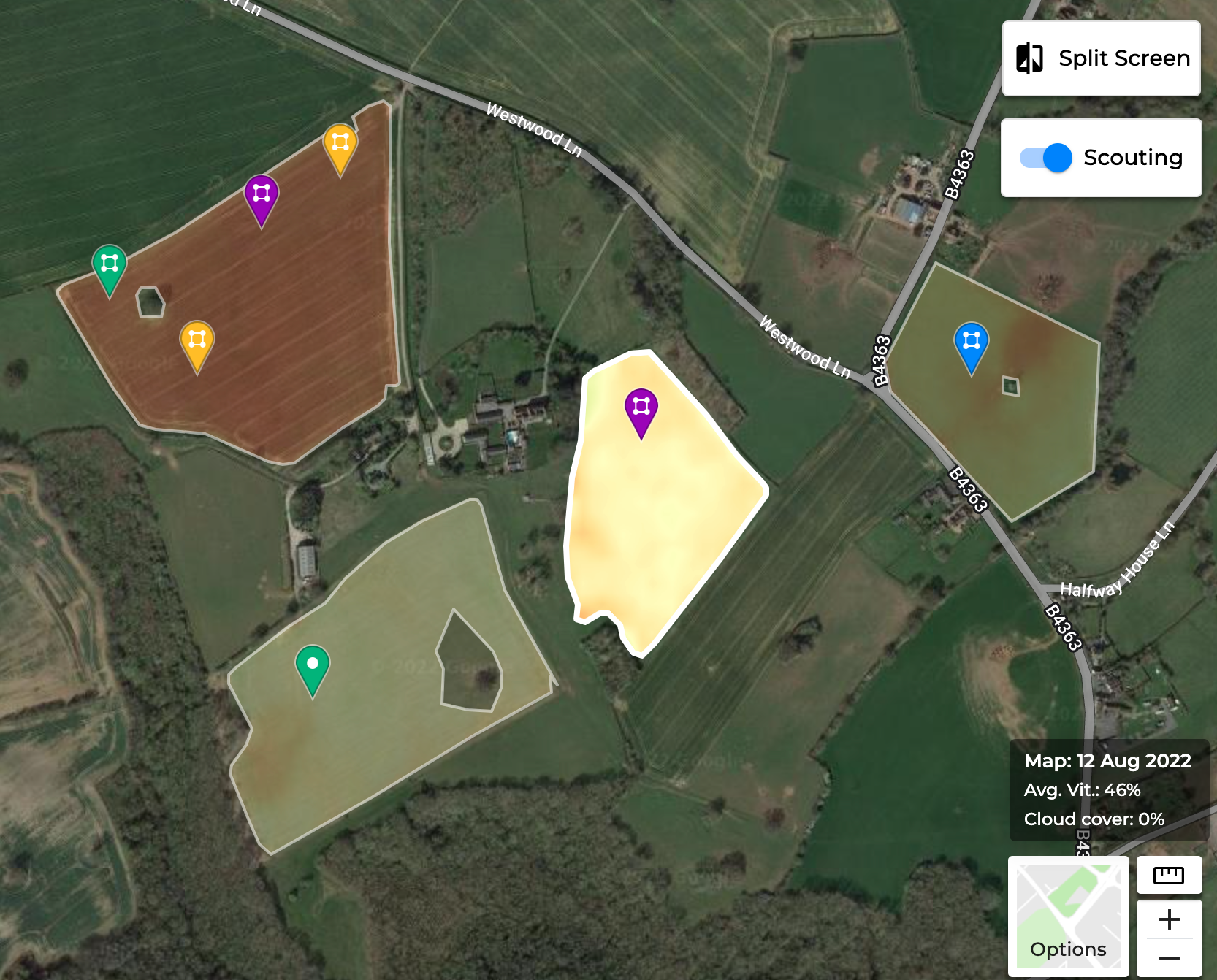 All notes contain text information. They may also include attachments.
Optionally, for easier recognition, notes can be assigned to one of the following categories:

Diseases

Insects

Other

Weeds
For increased precision, besides main categories, you can also choose subcategories.
Scouting notes can also have the priority statuses:

In SKYFLD, scouting notes can be assigned to anyone that has access to the field (it means that the field has to be shared with a given person). Thanks to this feature, you can ensure that the right people will receive information on time!
Pins and marked areas refer to the points on the fields, making them easier to localize. In addition, SKYFLD displays their exact longitude and latitude, introducing a new level of scouting precision.
Scouting notes promote two-way communication. It means that you and other farm workers can respond to them in comments, keeping the conversation and updates in one place and never missing any important information.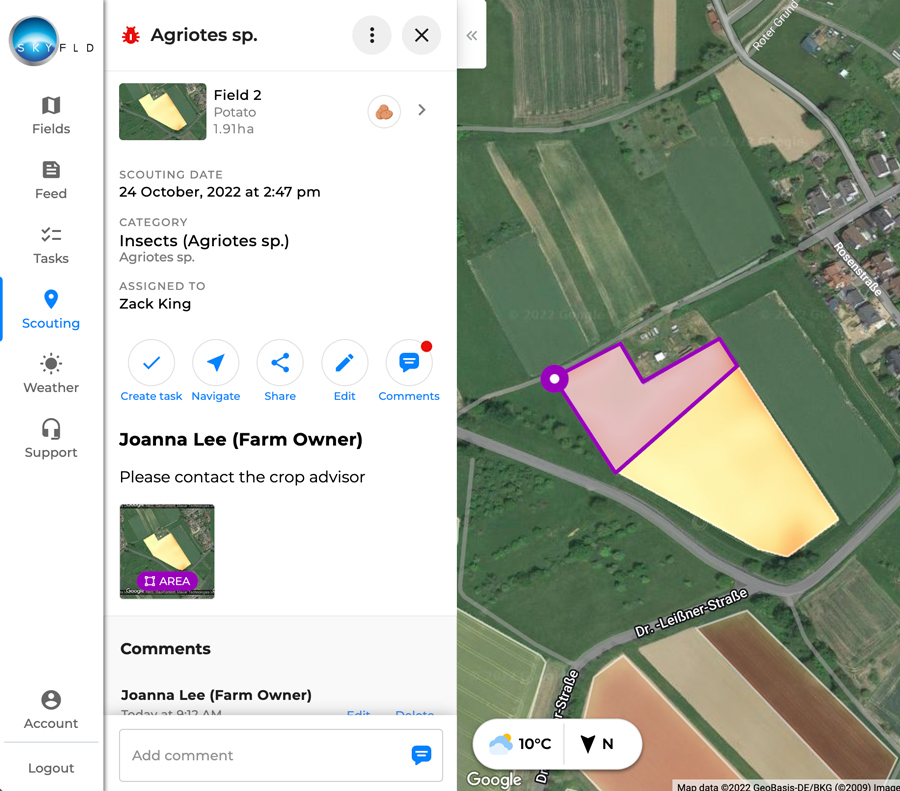 To learn more about scouting notes, go to the article: How to add and manage scouting notes?