SKYFLD® allows you to show your farm, fields, and maps to others - or even let other users create those themselves. You can also use sharing feature to exchange notes or receive information about problem areas on your farm.
You can share:

an entire farm, including all your existing and future fields

a single field

several fields
If you decide to share your farm or field, the new user does not need to have an active subscription, but they do need to have a SKYFLD® account.
Remember that if you share your account with different users, their actions affect your subscription limits.
1. Open the farm you want to share and click the Share button in the top right corner: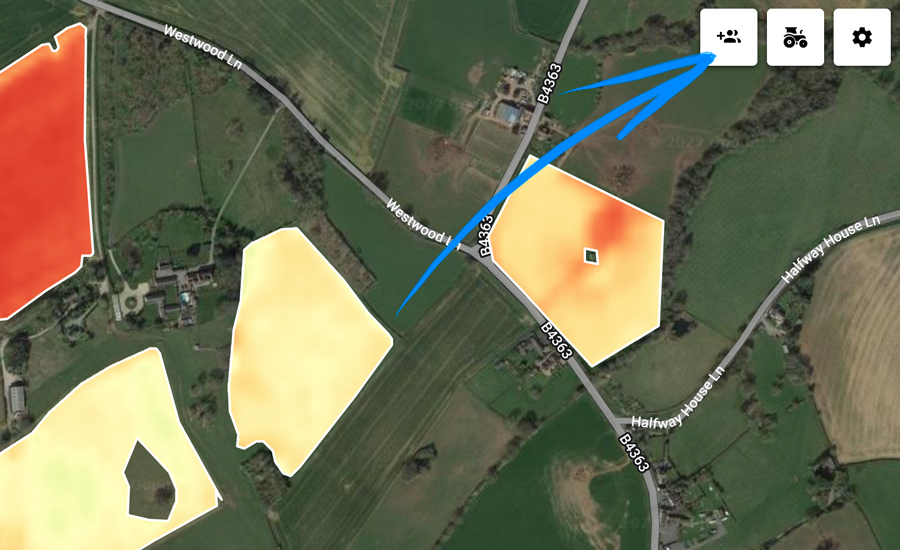 2. Here, you will see the list of all invited users. To invite the first person click the blue + Share button: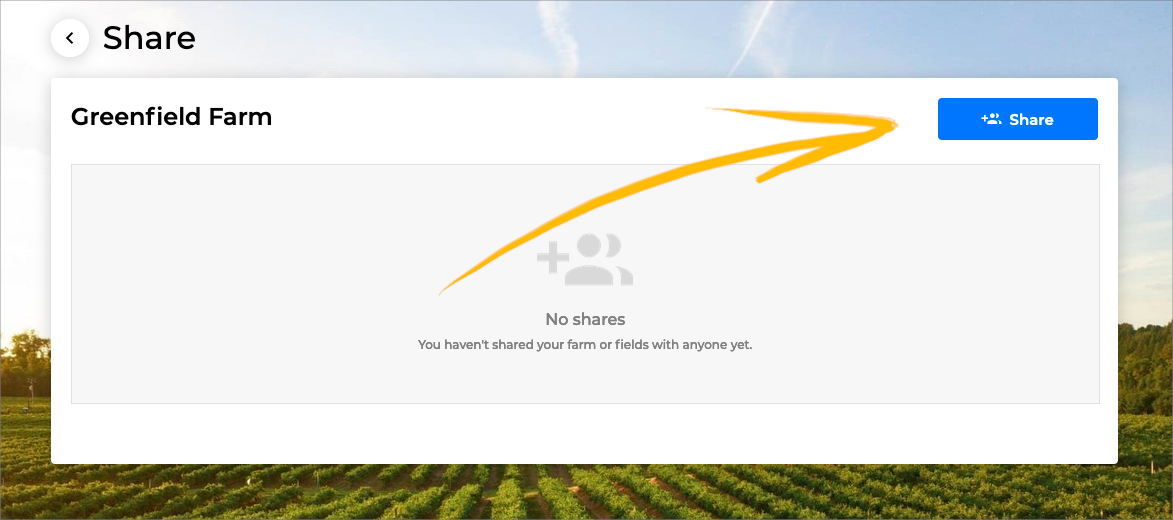 3. A dialog box will open where you enter the following information:
the email address of the person you want to share information with

user role (Employee, Farm Manager, Machine Operators, Office Secretary, Special Operators, Consultant Agro)

what do you want to share: the entire farm with all current and future fields or only selected fields

permission level: read only, view fields + scouting notes, full access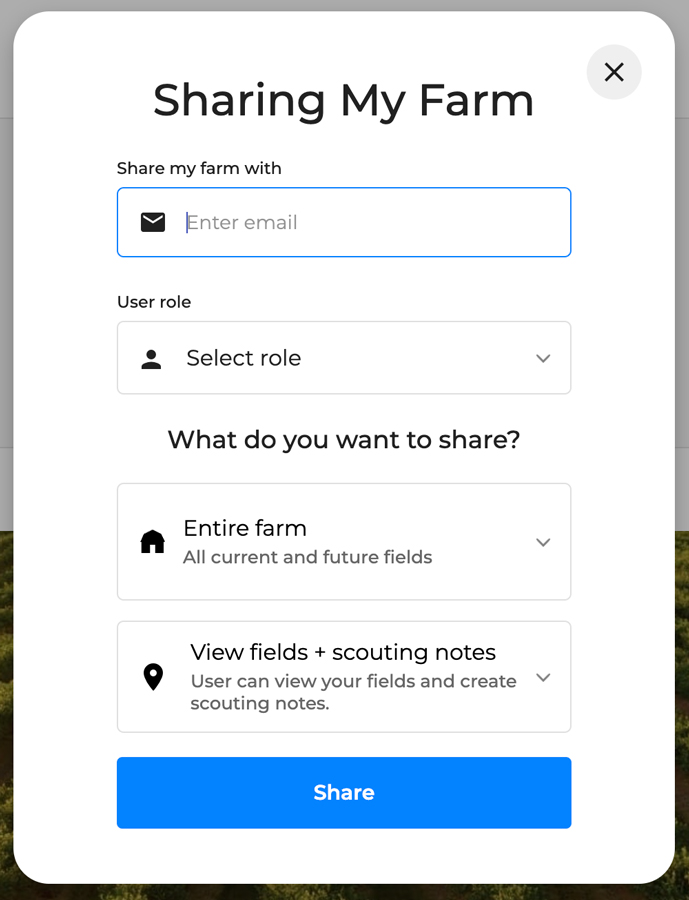 To learn more about access levels read the following article: What are access levels? You can also go directly to the table for a detailed features overview.
4. To proceed, click the Share button. We will send an invitation email to the address you have entered. If the user does not have a SKYFLD® account yet, we will ask them to create it.
5. You will now see the invited user on the list in the Share tab. Until they accept the invitation, you will see the "pending" status below their name. You can resend the invitation if needed. Once the user accepts your request, the "pending" status will disappear.