In SKYFLD®, application maps are adjusted to your equipment to help you achieve the best results. Add information about your machines to start creating tailor-made seeding, fertilisation, or crop protection maps.


1. After you log in to SKYFLD, click on the Tractor icon at the top right corner of the screen.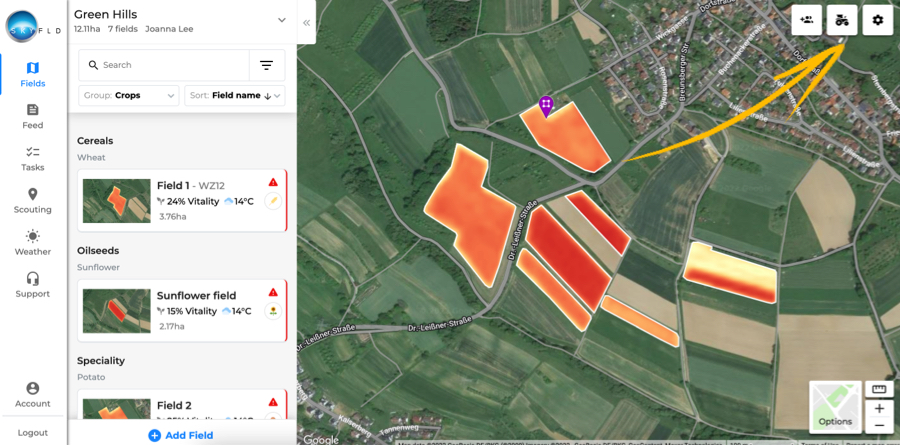 2. Click Add new machinery. The dialogue window will appear where you can select the type of equipment:
4. Choose the manufacturer. Once you do it, you see that more information fields appear. Enter the model of your equipment and fill in the technical specifications - these fields will not be available if you have selected a terminal.
5. Optionally, you can give your equipment a custom name. It should be at least 3 characters long.
6. If you want to easily recognize the new machine on the list of your equipment, you can also upload its photo. You can only add pictures in the following formats:
7. Click Save. Your machinery will appear on the list of your equipment.
Add machinery while creating application maps
You can also add machinery later on while creating an application map. You won't have to interrupt the map creation process.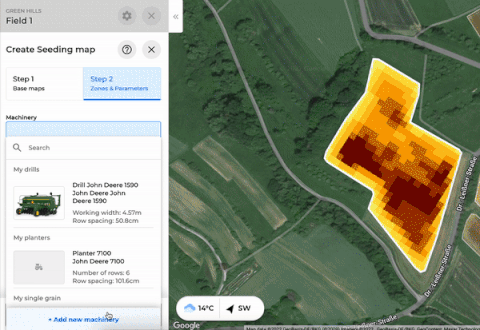 After you click on +Add new machinery, the creation process is the same as for adding them from the Machinery section.