Creating a new SKYFLD® account is free and takes only about a minute. You can do it in a few simple steps:

If you created an account using the SKYFLD APP, use the same credentials to log in to the desktop version of SKYFLD.
1. Go to the registration page or click "Don't have an account?" on SKYFLD® home page.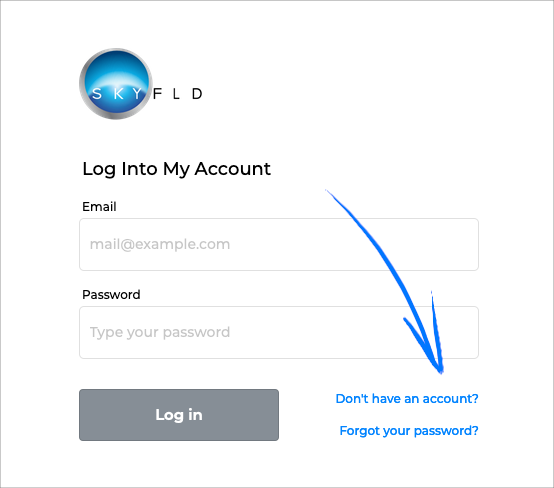 2. Enter your first and last name. They have to be at least 3 characters long.
3. Type in your email address. Make sure you have entered it correctly - you will need it to confirm your account.
4. Enter your password. The password should be between 8 and 72 characters long and include:

an uppercase letter

a number

a special character (e.g. : ! . / @ )
5. Select the country where your farm is located.
6. Select your occupation or role on the farm by clicking the drop-down list.
7. Click the Register now button. We will send you an email with a 6-digit verification code.
8. Click the link below the code in the email or enter the code manually on our page to confirm your account.
If the email does not arrive within a few minutes, check the SPAM folder or make sure you have entered the right email address. If your email address is wrong, you can correct it by clicking Change email. If the address is correct and you have not received the email, click Resend code.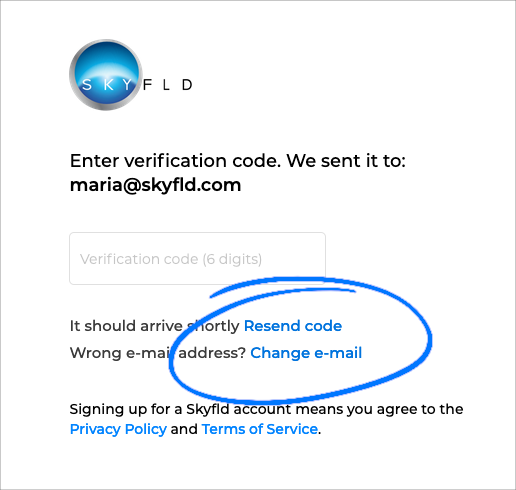 9. All done! You can now log in to Arvorum using your email address and password.

In the next step, we will ask you to create your first farm - find out how to do so!