You can use yield maps to generate seeding and crop protection maps.
To create an application map based on a yield map, go to the selected field in SKYFLD® and choose the type you need, by clicking on it. Next, click the Create new button. You will be asked to choose the base maps. You can combine up to ten different map types in total. In most cases combining biomass, yield, or soil maps give you the best result. Click on the map type button and choose them from the list. Confirm choices by clicking done.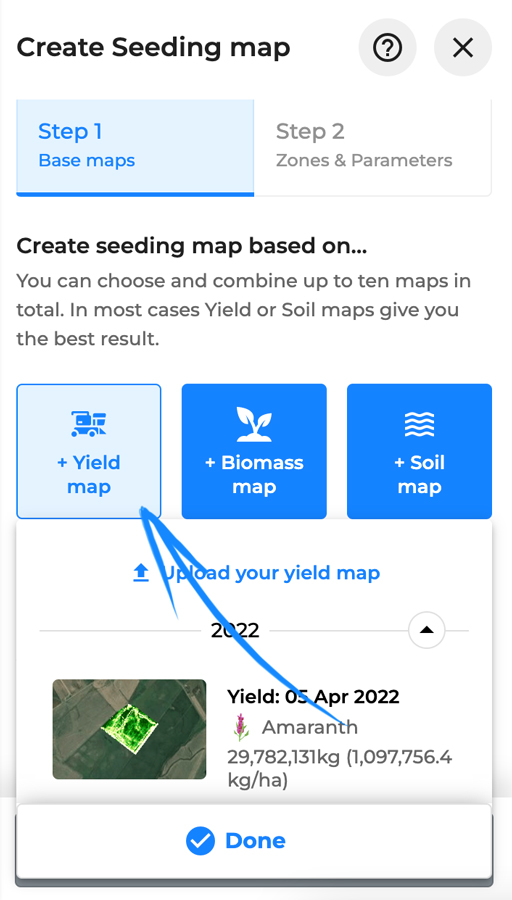 To prioritize maps click on the button above the selected base maps and enter the % value that reflects the weight you assign to each one of them. Click Save to confirm the changes.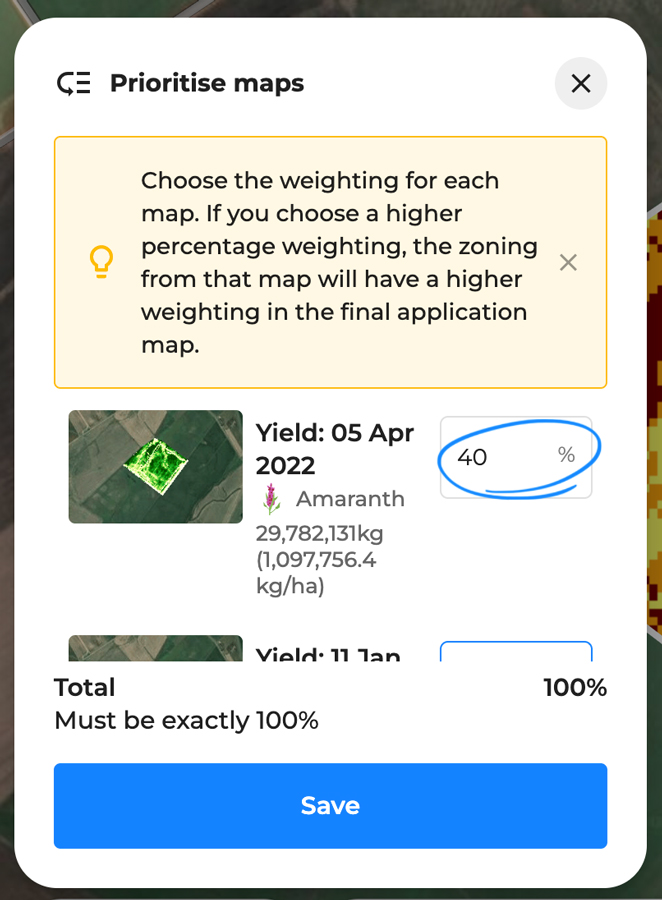 After you choose base maps and set up prioritization, scroll down and decide how many zones your application map should have. Each zone will have a different quantity of seeds or substances applied to it, depending on the properties of that area. You can choose between 3, 5, 7, and 9 zones.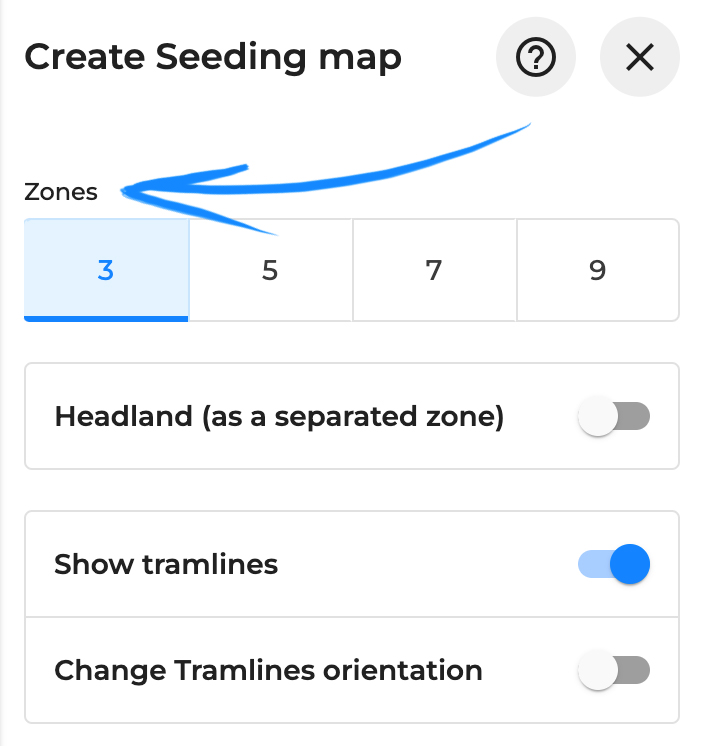 Now you should follow the instructions prepared for each application map type: