There are several ways to create and manage seasons. In this article, we will discuss all possibilities. Read through or jump directly to the section of your interest.
1. Adding season while creating a new field
The last step of field creation is naming the field and choosing the current crop from the list. You can enter the seeding date, or you can mark that the crop has not been seeded yet. Regardless of the seeding status, you can label it as the current season.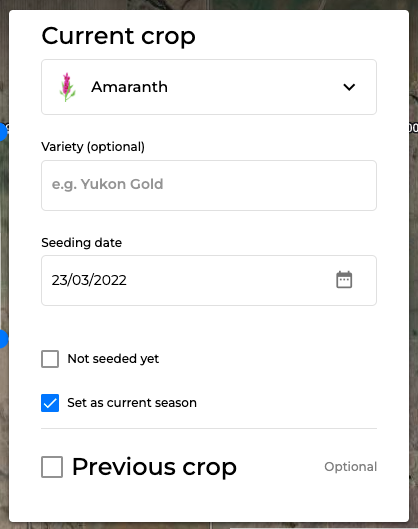 You can also add information about the crop without labelling it as a current season. This way, you can add historical data.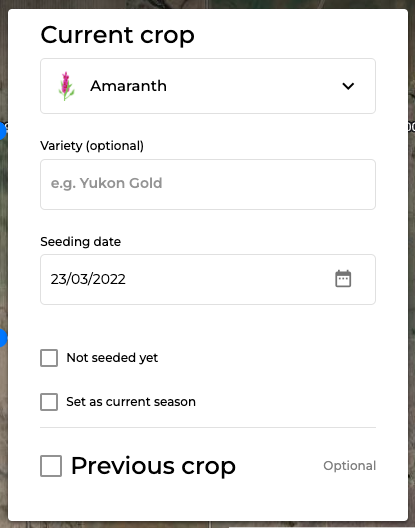 You can add information about the Previous crop - it will be saved as the Ended season assigned to the field you are creating. In this case, you have to add seeding and harvest dates as well as yield in tonnes.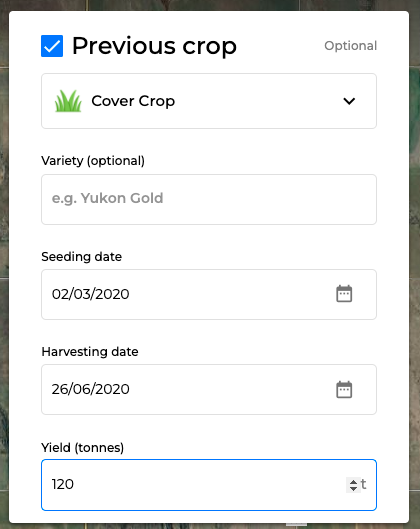 2. Adding seasons to already existing field
To start a new season on an already existing field, click on the arrow next to the crop symbol.
The drop-down list will appear, and at the end of it, you will see the Start new season button.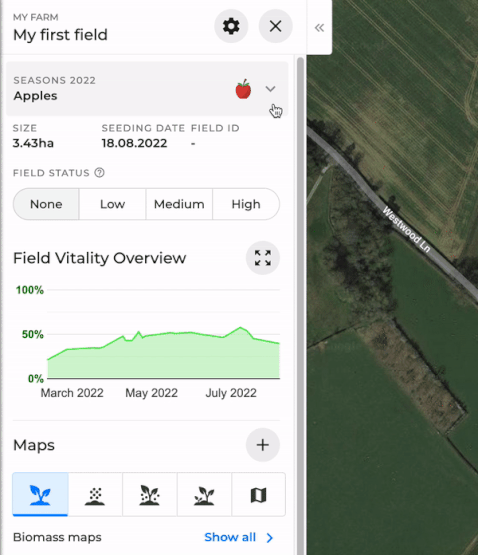 Fill in the details and save the season - you can save it as current or simply start the season without defining it. To do so, click the Start new season button.
3. How to end or edit seasons?
To edit or end seasons, you have to create them first, as described above.
If you want to edit or end a season, go to a particular field by choosing it from the list or searching on the map. Click on the crop icon to open the season list.
To edit a season, click on the Seasons actions icon and select Edit. You will be able to enter information about the crop type, seeding date and define the season status. To save the changes, click the blue button at the bottom of the screen.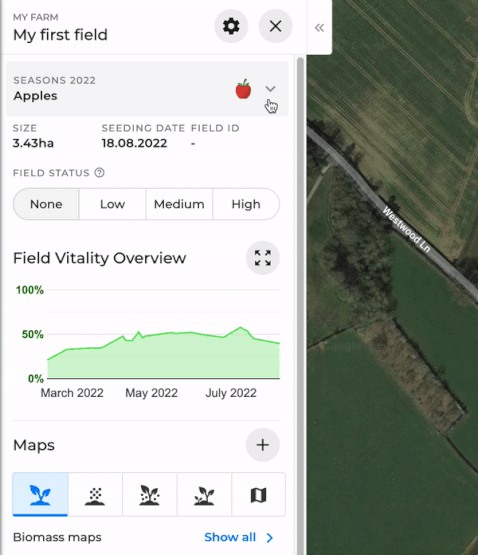 If you want to end the season, enter the Seasons actions by clicking on the three dots next to the chosen season. Select End season from the list and enter the required information: harvest date and record yield in tonnes. Additionally, you can upload a yield map. To confirm, click the End Season button.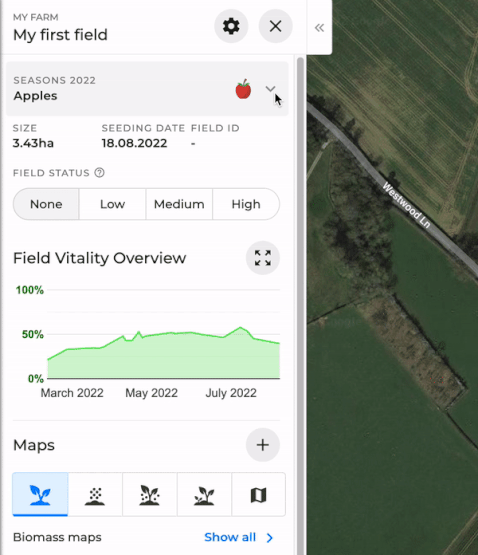 There are no limitations regarding the number of seasons you can add to the fields. Upload your previous crops, end and start new seasons, and look back over your historical records.