SKYFLD is the only application on the market that adjusts the pixel orientation of the application maps based on the tramlines you set up for your fields. As a result, you create more realistic zoning, and you can apply seeds, fertilizers, and crop protection products with higher precision. Additionally, setting up tramlines minimize soil and plant damage, reduces fuel use, and leads to improved crop yields.

In SKYFLD, you can set up tramlines orientation in the field settings or while creating application maps.
Set up tramlines - field settings
1. Click the selected field to open the field details view.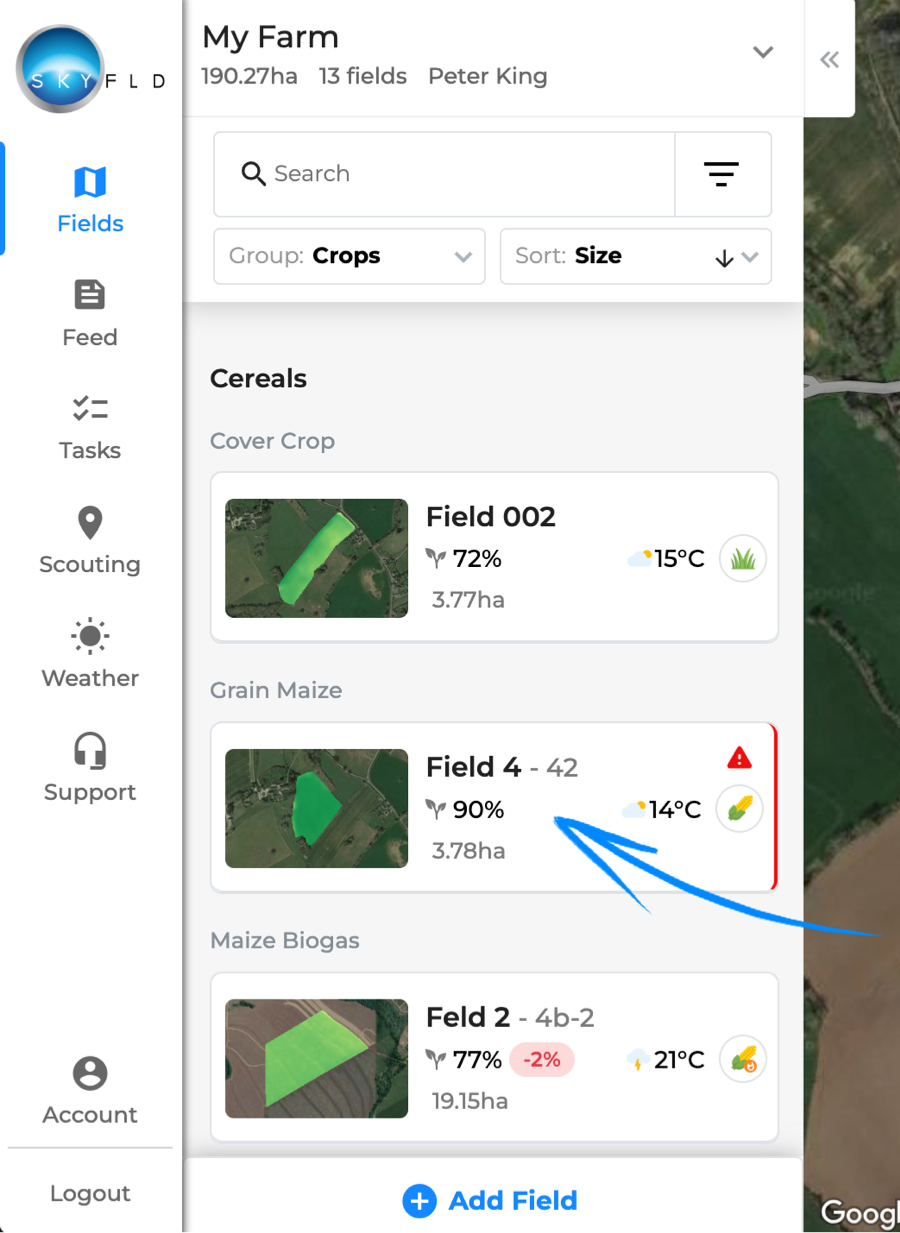 2. Click the settings icon located next to the field name.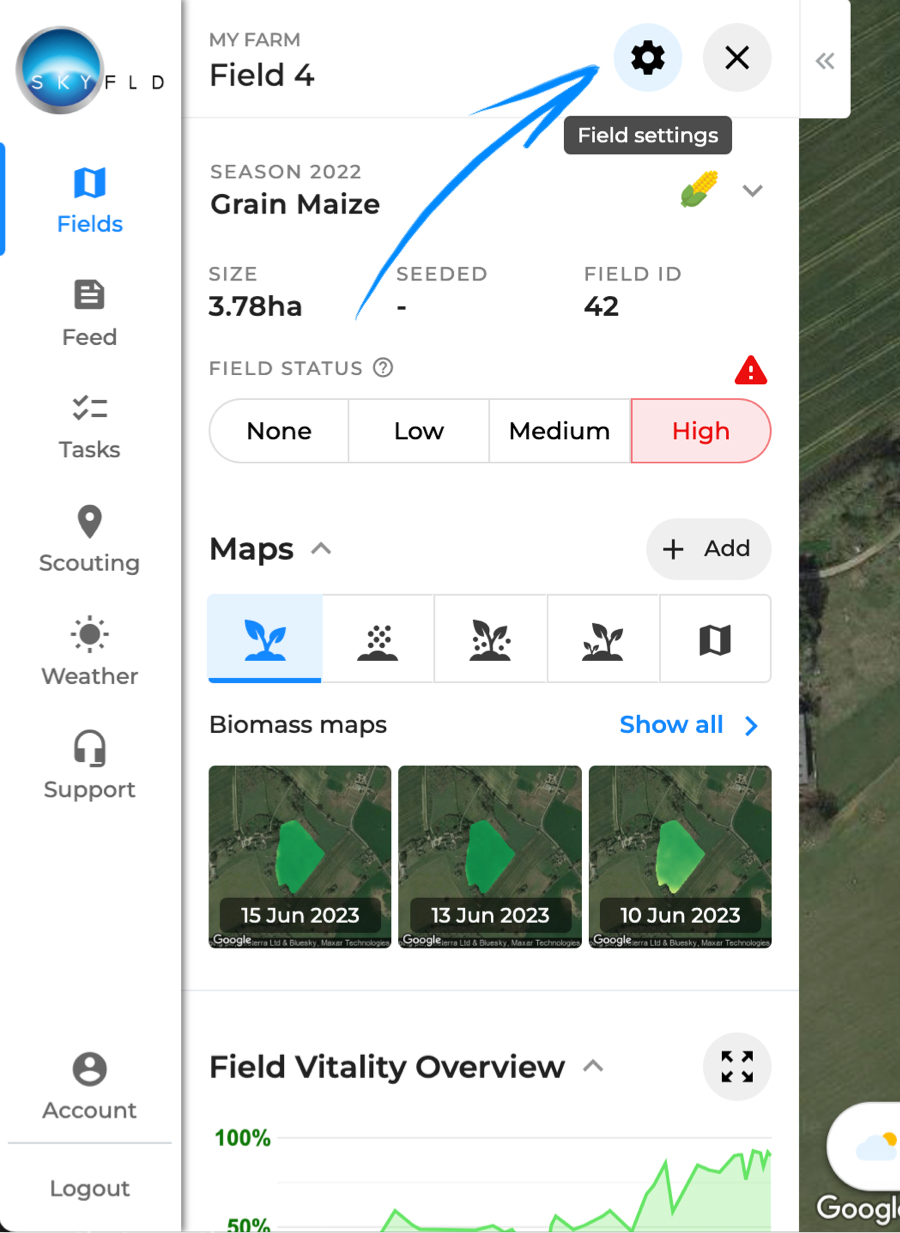 3. Next, click the Edit tramlines button.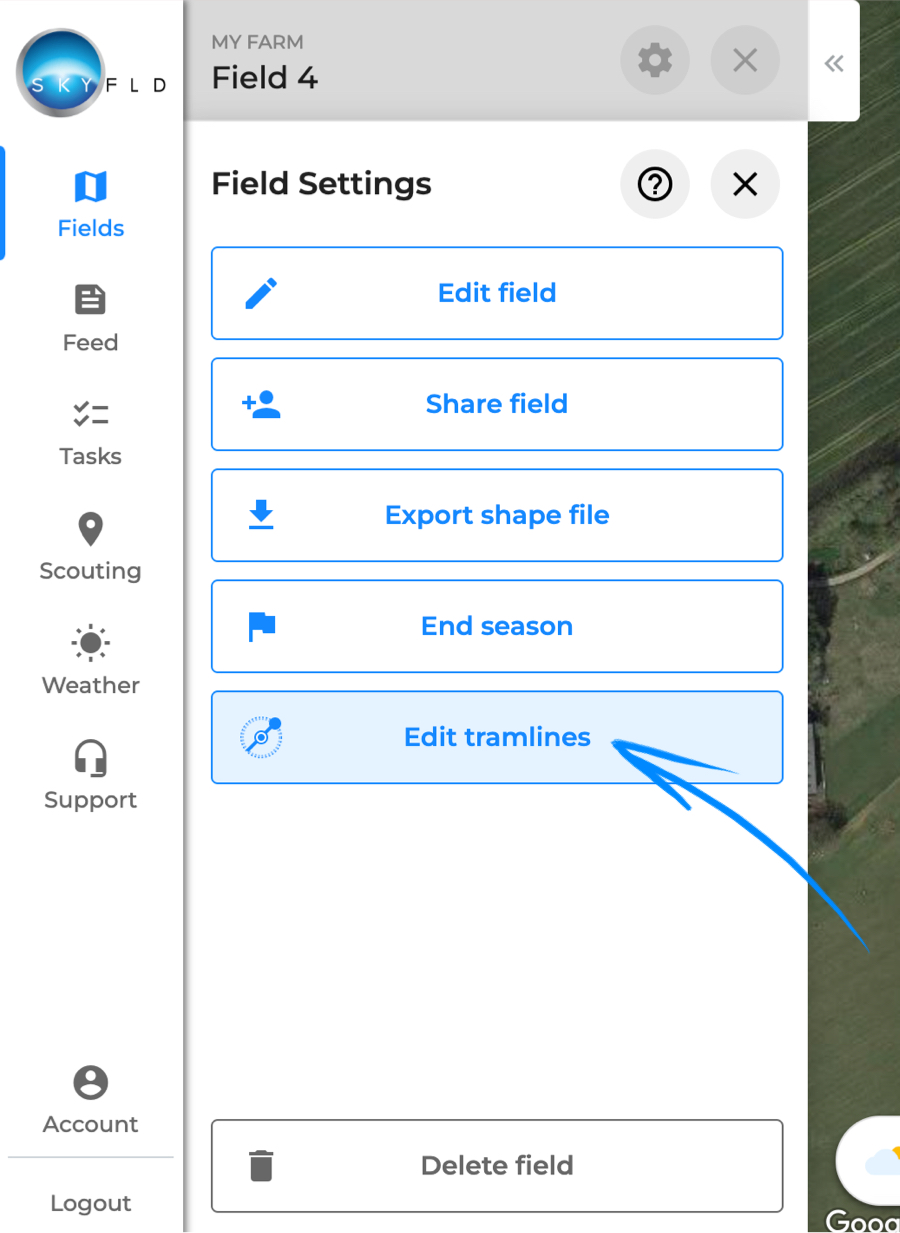 You can enter degrees manually or click the blue dot with arrows and move it around the borders. Click Save to confirm the orientation.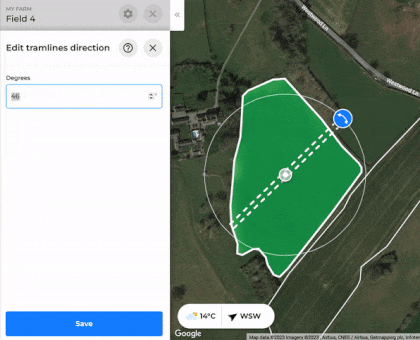 Tip: Remember, you can zoom the map and adjust the display. If you want to see the real orientation of tramlines on your field, click Map Options and select Satelite in the Map background and Boundaries Only in Field Layer.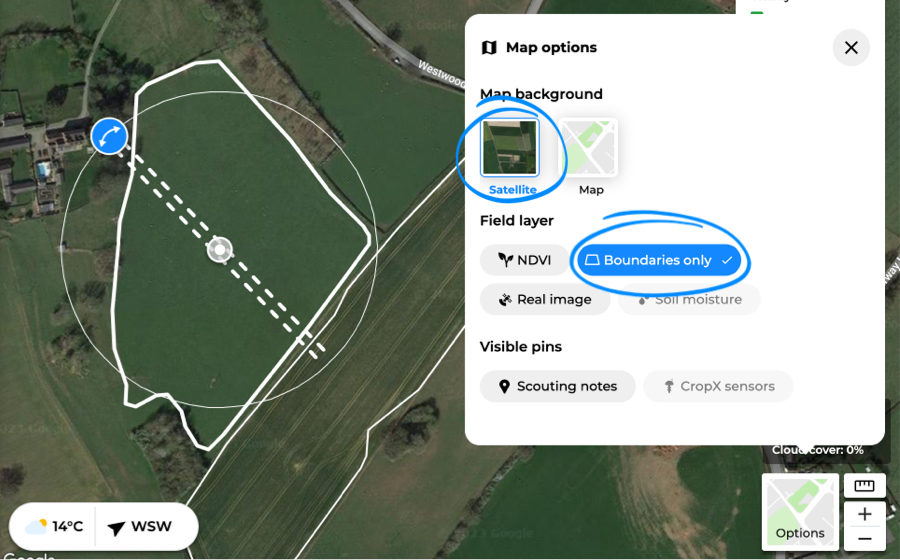 Set up tramlines - application maps
Regardless of the tramlines orientation you have established in the field settings, you can change or hide them while creating application maps.
Click the Show tramlines toggle in the first step of the seeding, fertilisation, or crop protection map creation process.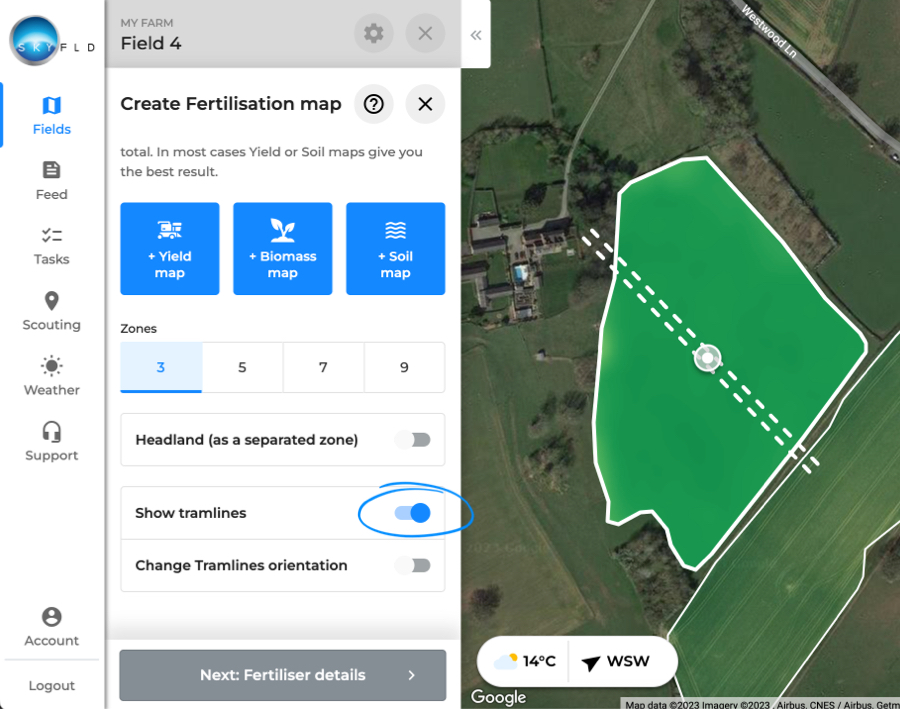 Next, click the Change Tramlines orientation toggle and enter the degrees manually or click and move the blue dot.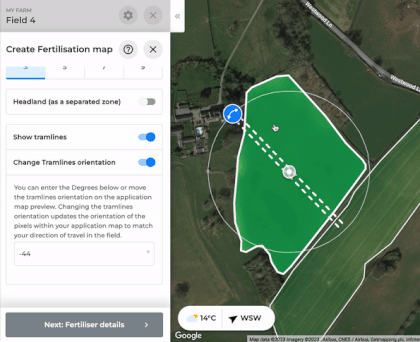 All done, you can proceed with the application map creation.