Each time you create a new field, any type of map, or just browse through your farm, you can adjust the map display to your needs. To learn more about available map options and how to change them, follow the instructions from the article.
Log into your SKYFLD® account and click on the Options button on the right bottom corner.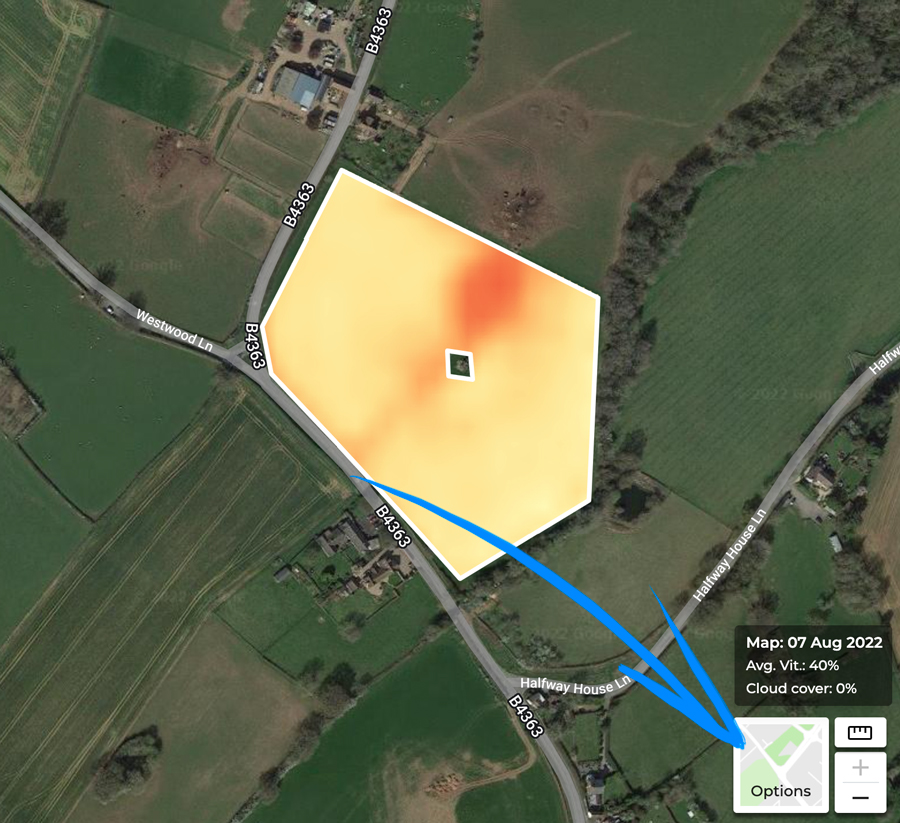 The window with settings will appear, where you can change the display options within two categories:

1. Map type:
2. Map details:
Boundaries only

Real image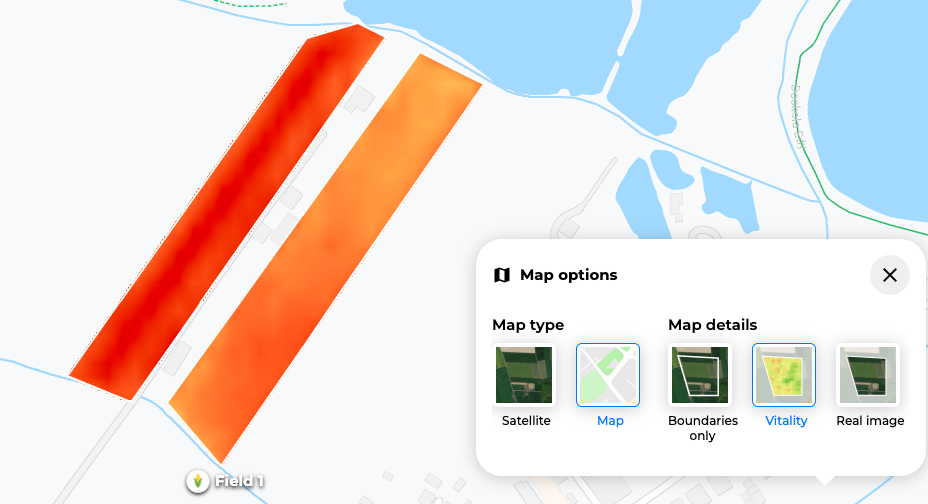 The map will update immediately once you click on a given display type. You can change Map types and Map details independently. Chosen options are highlighted in blue. Changes save automatically and there are no limitations concerning the frequency of display adjustment.
While creating a field, there are only 2 display options: Satellite and Map.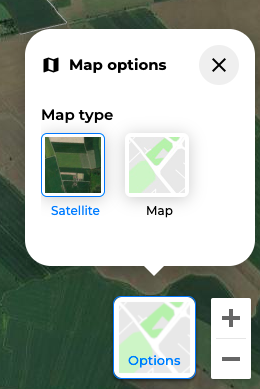 Adjusting map displays can be helpful while spotting the damages, trees, or ponds you want to exclude from the field. Also, you can check the exact boundaries of your field and the tramlines' orientation.
Remember! If you change the map display using the desktop version of SKYFLD, it will also change in the SKYFLD APP, thanks to data synchronization.