Biomass distribution is a feature that helps you examine different vitality sections on a biomass map. You can also use it to find out exactly what part of your field falls into each section and how big is a given vitality zone.
How to use the biomass distribution feature?
1. Log in to SKYFLD and choose one of your fields from the list.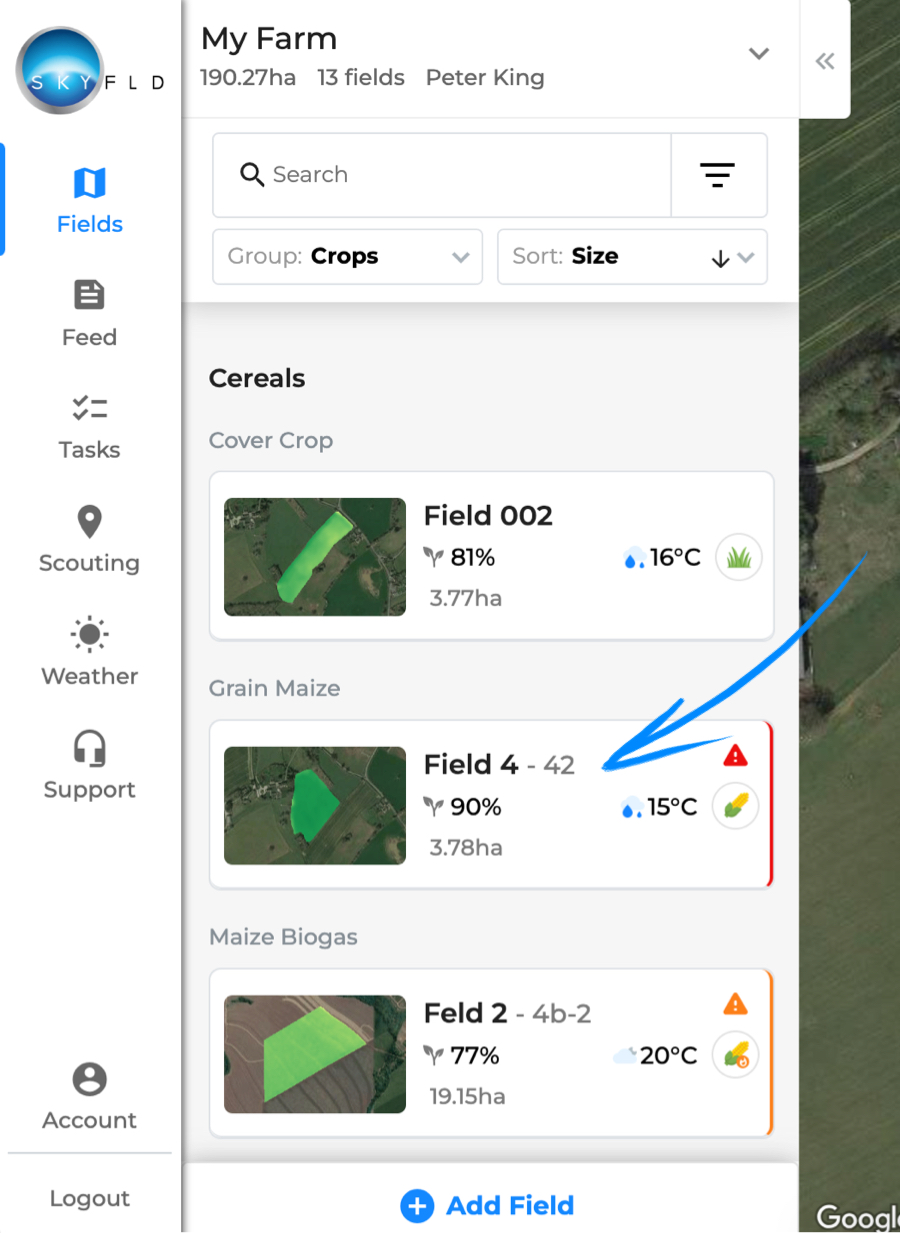 2. Once you click on the selected field, the Distribution and vitality button will appear at the bottom of the screen.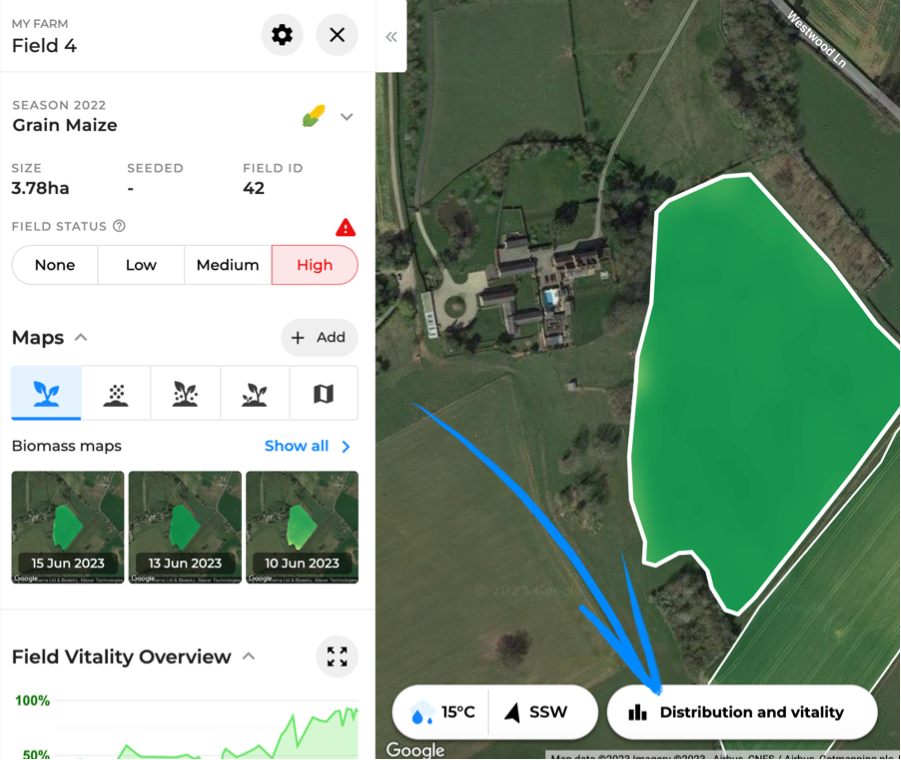 3. After you click the button, you will see a chart showing how vitality is distributed on the latest biomass map. Hover over the graph to see the exact size of a vitality zone. The example below shows that on 1.13ha, the vitality is between 80-90%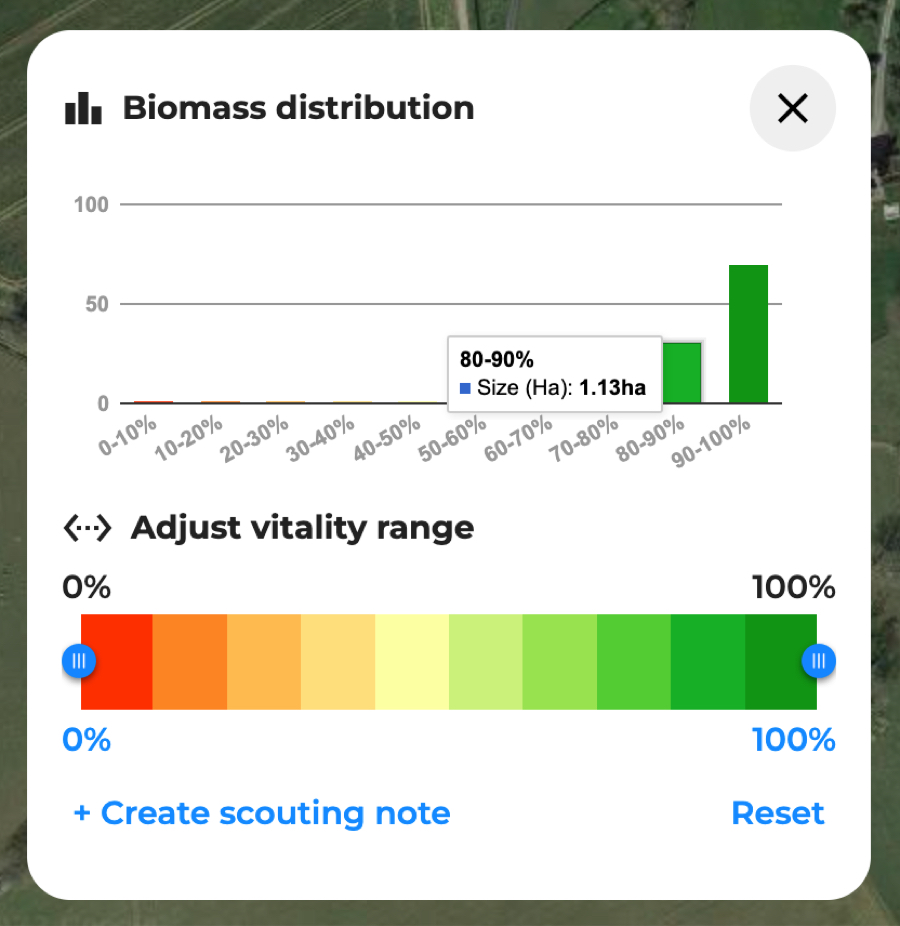 4. You can access a more detailed biomass map preview using the slider below the chart. Click and move the blue dots. The map preview updates immediately.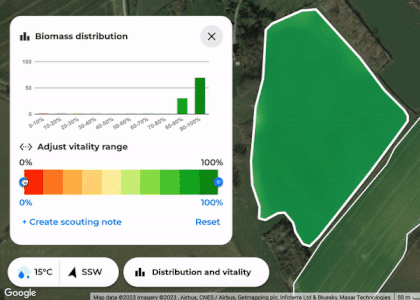 The original map showed lower vitality areas as green. After adjusting the view (changing the range to 80%-95% vitality on the scale below the chart), you can see that zones with vitality lower than 80% are red. It helps to find the boundaries of low vitality areas and accurately plan field works.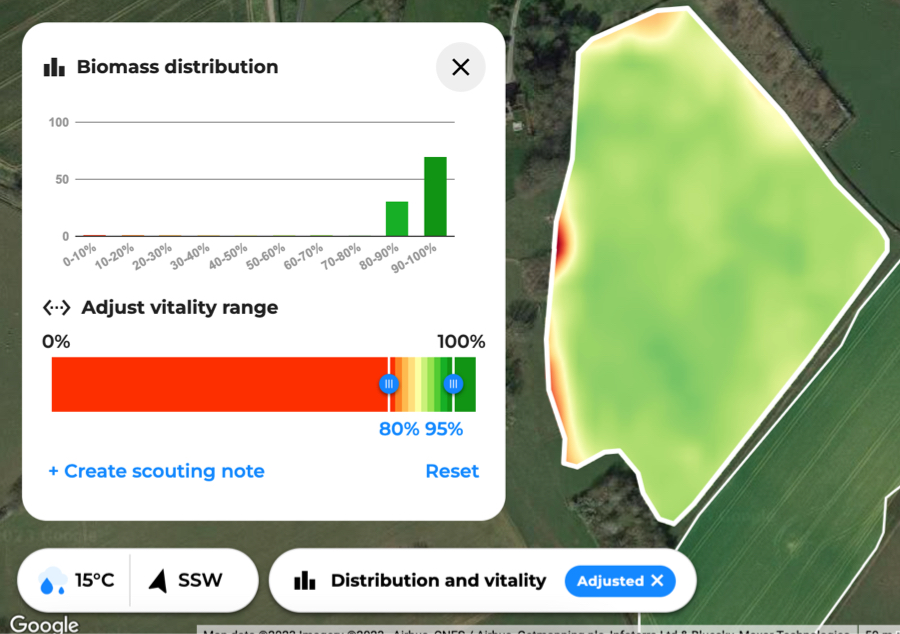 You can go back to the default biomass map view by clicking Reset.