You can edit the shape of your field once every 30 days. When you do that, we will automatically update all your biomass maps - so that all the historical data matches the new field shape.
The change to the field size cannot be larger than 5% of the original area. If you need to make a bigger adjustment, delete the current field and create a new one.
To ensure that all the biomass maps are correct, you cannot edit the field for up to 5 hours after creating it. If you need to make changes immediately, we recommend creating a new one.
How to edit the shape of a field
1. Log in to SKYFLD and click on the field that you want to edit. If the fields list isn't open, click the double arrow icon.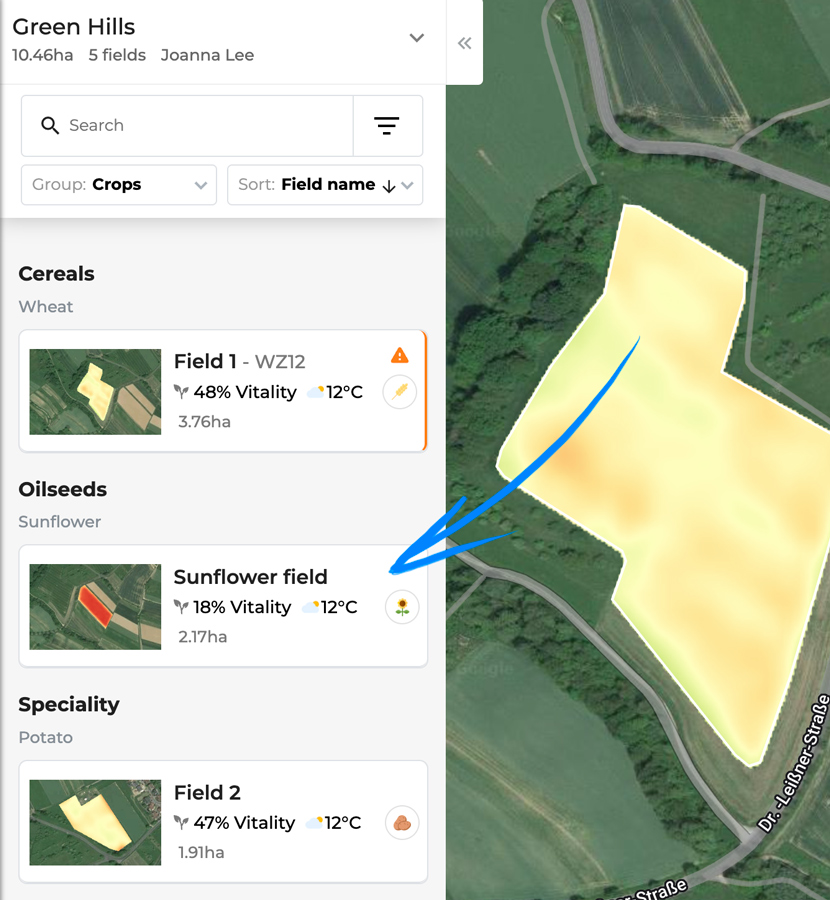 2. Click on the settings icon and choose the Edit field option.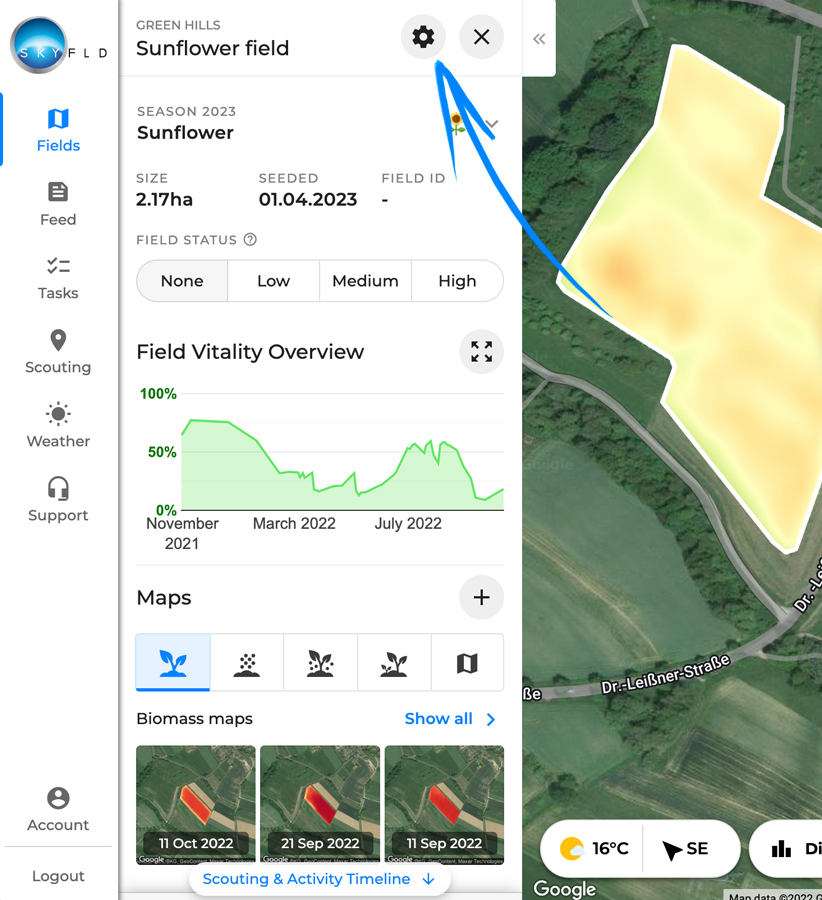 3. You can edit the field shape by holding the blue pins and changing their position: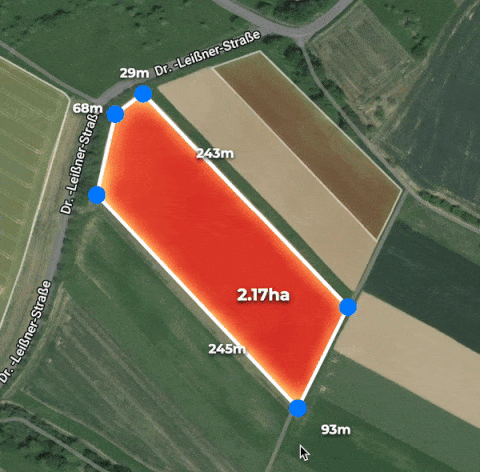 Remember that the new area cannot be more than 5% bigger (or smaller) than the original field size.
Example: the initial field size was 10 ha. After the editing, its total size equals 9.7 ha. This change is acceptable because the difference in size is 0.3 ha - so it is smaller than 5% of the original field size (0.5 ha).
If the change you are trying to make goes above that limit, we will display a warning, and the field shape will turn red: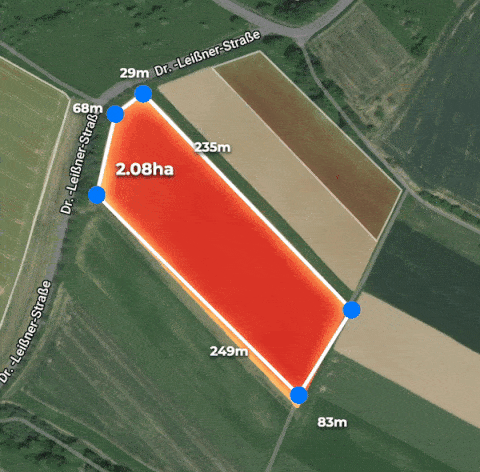 4. Once you have finished, click Save. Remember that it might take up to a few hours for all your biomass maps to update.